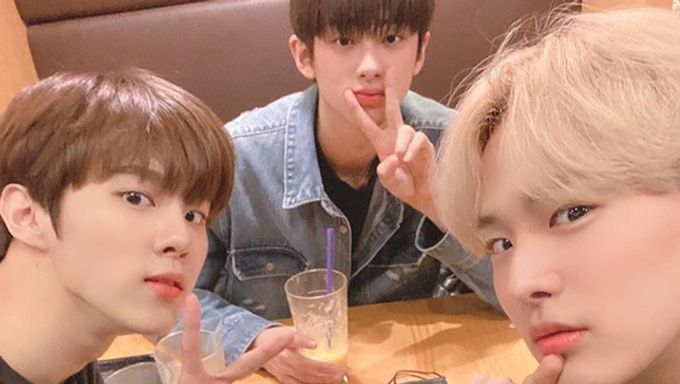 We love friendship and even more so when K-Pop idols from different groups come together and hang out with each other!
Not long ago, it was noted by fans that VICTON's ByungChan, UP10TION's WooShin as well as Kim MinKyuhad met up with each other after a long time.
They had also updated fans with selfies taken together at a cafe on their official indivual Instagram account.
For those who did not already know, all three of them had become close through Mnet "Produce X 101". Many fans also knew their close friendship and it had been a long time since they had shared updates.
Fans also could not help but leave comments such as missing the three of them and also shared that they are happy to see all 3 of them doing well.
Hopefully we will get to see even more interactions from them in the future!
Read More : VICTON's SeungWoo Opens Up Individual Instagram Account