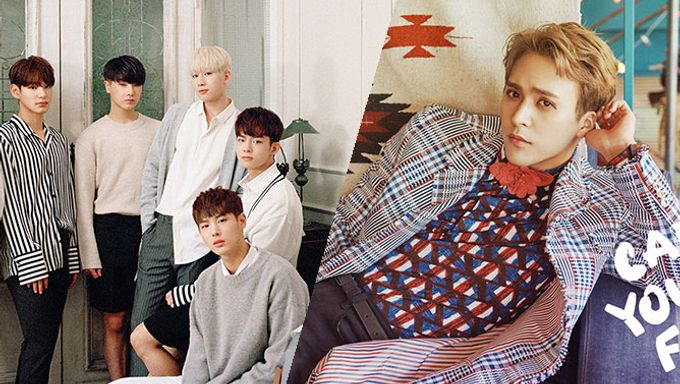 VICTON was re-energized thanks to a cheering message from their role model, HIGHLIGHT (BEAST)'s Son DongWoon.
On a recent Twitter video, Son DongWoon of HIGHLIGHT (formerly BEAST) sent our a message of support for his juniors. He was asked to name the junior group that he was most looking forward to, and DongWoon named VICTON. He replied, "I'm most interested these days in APink's brother group, VICTON. We heard that they are fond of our group, so we've grown interested as well. I will cheer on their new album a lot. Please show lots of support for VICTON!"
The VICTON boys are well known to pick BEAST/HIGHLIGHT as their role models. The message was very special for the group as they have always expressed themselves as fans of the veteran group.
VICTON's 2nd mini-album, "READY", was released on March 2nd, and the boys have been busy promoting their title track 'EYEZ EYEZ'.
Must Read : Showcase )) VICTON "READY" Press + Stage Photos