VICTON's SeungWoo has just debuted as a solo artist with his first mini album "FAME" and title track 'Sacrifice'. More details about his album as well as the happenings of the fan showcase could be found here.
If you have yet to check out his powerful music video, you can do so below.
For those who had already caught the music video, you might notice that there were scenes where he was topless and dancing along with the music.
Many were shocked to see how slim and fit he was!
In addition, his defined abs and physique had definitely caught the eyes of many.
For "FAME", there are 3 different versions of the mini album, "Han", "Seung" and "Woo". "Woo" is the version where SeungWoo could be seen topless once again, showing off his muscular body.
Behind the scene photos for his album jacket were uploaded by PlayM Entertainment and fans could only found themselves 'drooling' over his chiseled abs.
It looked like SeungWoo had put in a lot of effort in maintaining his body as well as keeping himself fit. While some fans shared that SeungWoo looked slim and fit, some also hoped that he would take care of his health and eat his meals on time.
SeungWoo was also previously on the cover of "Men's Health".
He will be promoting 'Sacrifice' on various music shows.
Are you also amazed by his abs?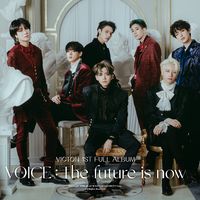 Became a fan of VICTON
You can now view more their stories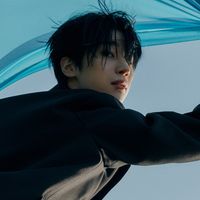 Became a fan of Han SeungWoo
You can now view more their stories