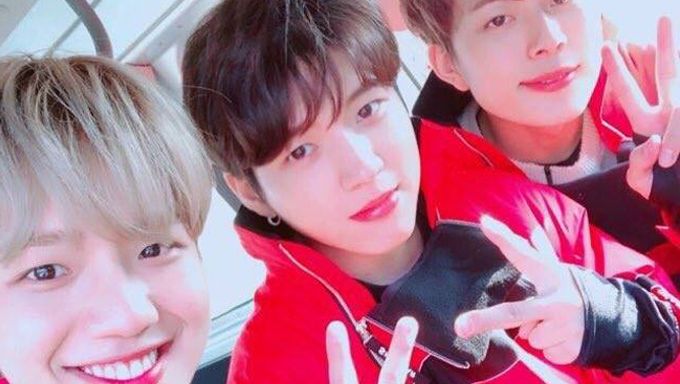 Have you been watching the reality show V-Live "Photo People" Season 2?
If you have not, you can first find out more about the cast and summary here.
On July 23rd, INFINITE's WooHyun uploaded a selca of himself together with Yoo SeonHo and MXM's Lim YoungMin on INFINITE official Twitter account.
[#INFINITE] 자꾸만 사랑💕을 확인하고 싶은 나무😍 그렇다면 확인시켜드려야죳☺ #인스피릿 의 사랑을 망망이에게 전달 꼬고🏹💕 한국에서도 그 잉끼와 넘치는 사랑 확인 시켜드릴 수 있는뎁쇼!😤 편의점 신짱만 봐도 나무의 잉끼 확인 가능👀#어제_까먹은건_모른척_큼큼
▶ https://t.co/849BtgYokD pic.twitter.com/UjTya04RPQ

— INFINITE(인피니트) Official (@Official_IFNT) July 23, 2018
Many fans are assuming that through the time he was filming the show, WooHyun must have gotten closer to Yoo SeonHo and Lim YoungMin. The photo taken also showed how good looking they are and many fans could not help but praised their wonderful visuals together.
Previously, photos of them together with 5urprise's Lee TaeHwan and JYJ's JaeJoong were also uploaded on SNS.
Netizens who have watched the show also praised the cast director for casting these idols as each of them have their own unique and charming points.
You can catch the latest episode through the video below.
Share with us which is your favorite moment from the show!
Read More : JaeJoong, Lim YoungMin, WooHyun, Yoo SeonHo And More For "Photo People" Season 2 First Teaser