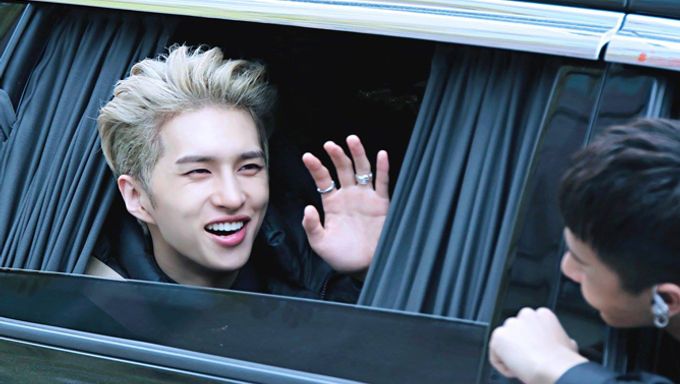 Not long ago, it was noticed by fans of VIXX that Ravi and Ken had a rather cute interaction which caused laughter among them.
Apparently, both members were in their van and Ravi was sitting in front of Ken.
Ravi playfully stuck his head out of the window and waved to 'someone' behind.
Ken was curious about who he was waving to and turned around to look as well.
After realizing Ravi was waving to no one, he turned out and found out that Ravi was waving to him!
He laughed and waved back to Ravi which caused fans to find their actions really cute!
What do you think?
Read More : VIXX Amazing Stage Outfit With Outstanding Visual For "Lost Fantasia" Concert