Vocal Professionals Select The Top Idol Vocalists
Numerous professionals from the Korean music industry recently forgathered to rank the best phonogenic idol group members. The results of which were published through a special NEWS Ade
 report.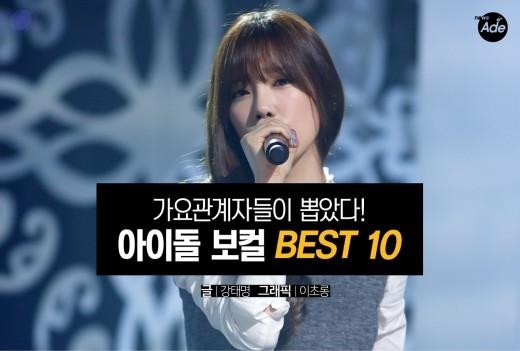 Famous Vocal Professionals Rank The Best 10 Singing Idols 
1. Girls' Generation Taeyeon
Total votes 22  / Average score 4.2 / Get 93 points out of 100
The first place on the list was awarded to Taeyeon. The best of the best Girls' Generation came in 1st place for the best singing idol group with a total score of 93, which was achieved partly by her hit song 'I'. Several professionals commented that her clear and sweet voice deeply touched many audiences. The main vocalist of the group is able to keep her voice stable at any given part of any song.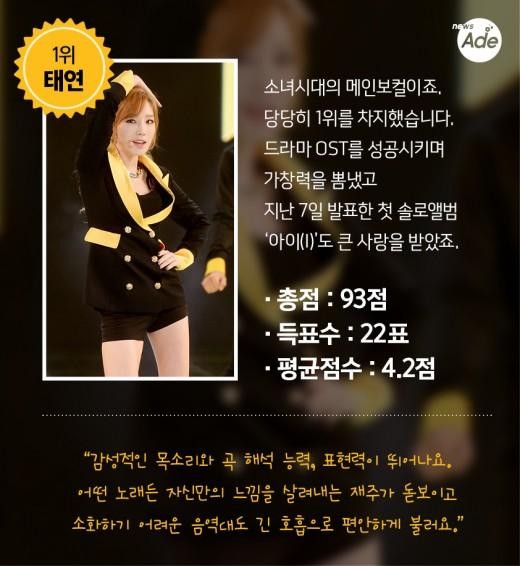 2. SISTAR Hyorin
Total votes 21  / Average score 4.1 / Get 87 points out of 100
And next, SISTAR's power vocalist Hyorin achieved 2nd place with a total score of 87 on the list and their reviews read, "Even if the group give an intense performance, the multi-talented singer rocked K-pop world with her explosive singing and settled dancing."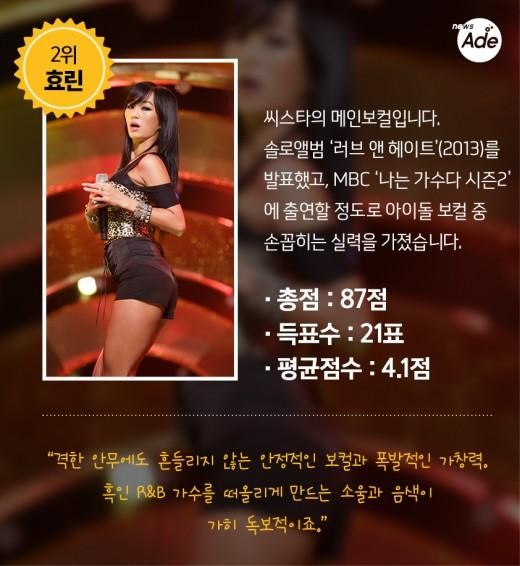 3. JYJ Junsu
Total votes 11  / Average score 4.4 / Get 48 points out of 100
Coming in 3rd place for the power singing vocalists are the JYJ Junsu with a score of 48. Due to his great musical skills, he has been discussed as one of the possible musical actors. So that Junsu's fans look forward to seeing how the entertainer will appeal to fans both as singer and musical actor.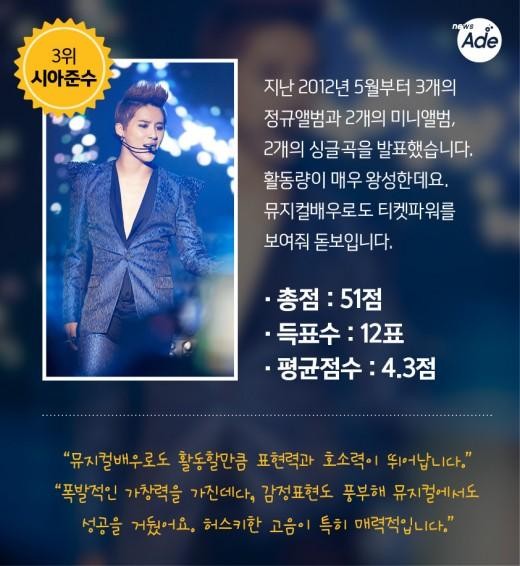 4. SHINee Jonghyun
Total votes 8  / Average score 3.6 / Get 29 points out of 100
How about 4th? It resulted in SHINee's Jonghyun, receiving 29 points. Experts says, the rhythm that Jonghyun express in each song is magnificent and emotions are also expressed well. Moreover, he participated in producing this album proving his singer-song writer ability.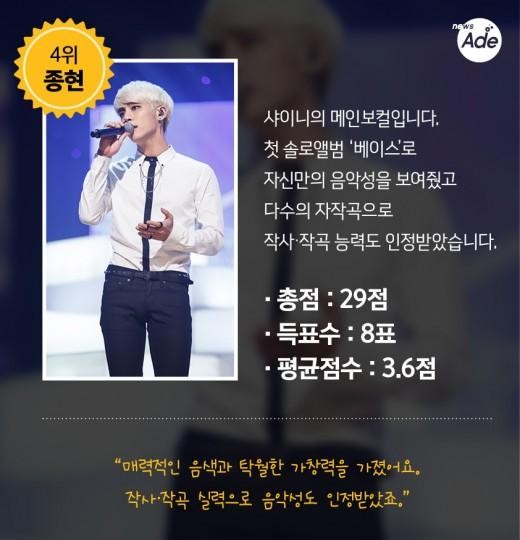 Other idol singers keep getting some good scores to bring them up in the ranks, too ; their live singing skills and breath have always been maintained very well. So check out the rest part of the top vocalist list below.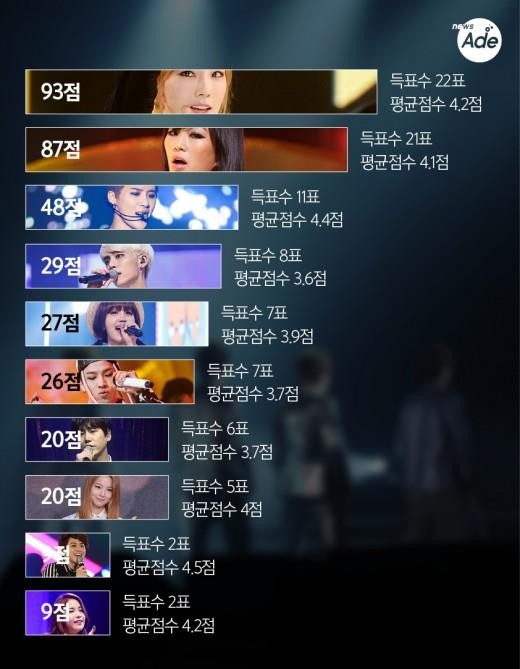 * This article does not express the opinions of Kpopmap nor of the author