Wanna One has recently made their official comeback and released their new single 'Beautiful'. However, fans weren't too happy with the music video for it. Here's why.
The main reason why South Korean Wanna One fans are frustrated over the new music video is because of the highly disproportionate allocation of each members' time on screen. For fans of each respective members of the group, it would naturally be unfair if their favorite member only had two seconds of appearance in the music video. Here are the time figures for how long each member appears in the music video for 'Beautiful'. 
Kang Daniel - 1 minute 25 seconds
Hwang MinHyun - 13 seconds
Park JiHoon - 27 seconds
Park WooJin - 2 seconds
Ong SeongWu - 1 minute 2 seconds
Lai KuanLin - 2 seconds
Lee DaeHwi - 3 seconds
Ha SungWoon - 4 seconds
Bae JinYoung - 2 seconds
Yoon JiSung - 11 seconds
Kim JaeHwan - 4 seconds
Two seconds seems a bit too short, don't you think? It's actually no wonder that fans would be protesting by now given the extremely unbalanced time allocation. Why the music video was made in such a way is still a mystery to all of us.
One fan expressed '"After watching the video for a few seconds, I thought Kang Daniel and Ong SeeongWu were the only members that were actually in the MV. What's the point in having eleven members if they're going to make it like this?"
Another fan jokingly remarked, "I think the gym coach in the MV has more screen time than the members of Wanna One". 
What do you think? Are South Korean fans over-reacting? Or is the music video screen time really an issue that needs to be addressed? 
Must Read : Kang Daniel Gets His Own Name Plaque In A Meat Restaurant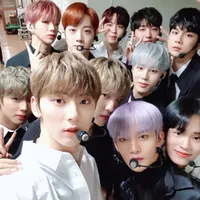 Became a fan of Wanna One
You can now view more their stories