Previously, it was reported that Wanna One's Hwang MinHyun, Lee DaeHwi and Yoon JiSung would be appearing on tvN's "Wednesday Food Talk" and the episode was aired on April 18th.
During the show, MinHyun revealed that he has taste buds like a small kid. The reason for that is because he does not enjoy spicy food. In addition, he has a sweet tooth and prefers food such as cake and gummies.
On the other hand, when DaeHwi was asked about his preference, he mentioned that he is the total opposite from MinHyun! He likes spicy food especially chicken feet and small intestines 'gopchang'. Not only that, he also enjoys beef bone soup, proving his 'adult taste' in food.
He continued by further elaborating that compared to how usually people eat beef bone soup by adding their rice into the bowl, he does not like to do so. He believes by doing so, the rice will 'absorb' the soup which to him is a waste. Even MinHyun agreed that DaeHwi does not do that too.
After hearing both of their answers, the MCs were surprised by how DaeHwi who is still a teenager enjoying such food whereas MinHyun who is the older 'hyung' has preference similar to a kid. It seemed like both of them have switched roles!
Thanks to their appearance on the show, fans of them were able to find out what kind of food they enjoy.
Currently, Wanna One's "Wanna One Go Season 3"'s teaser was released.
Read More : Wanna One Members Lee DaeHwi & Park WooJin To Take Legal Action Against Hate Comments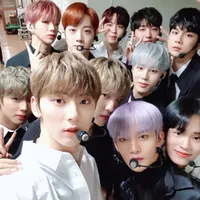 Became a fan of Wanna One
You can now view more their stories