Kang Daniel is the one of the most sexiest dancers showing off his body in three dimensions.
Most K-Pop idols' one of the must-skills is dancing, so there are lots of idols who are good at dancing. However, in case of Kang Daniel of Wanna One, he has something to slay fans' whole existences. I mean, he has perfect body to attract fans when he dances. Also, many netizens keep saying Kang Daniel has a body full of sense of volume. In other words, he has the most massive body, so it makes his dancing much more sexier and attractive. Anyone here majoring art or interesting in art? If so, you could understand the meaning of what I said above. Kang Daniel's body has a sense of mass and it looks perfect!
Must Read : Top 3 Idols Who Autocomplete When Typed "Well Built Body"
For now, Kpopmap will break it down why Kang Daniel looks so solid, three-dimensional for 4 reasons. Let's get it started!
1. Shoulder
I will skip how perfect his shoulder is, because I'm sure you're pretty fully aware of it already. But the point here, his shoulder is not just wide horizontally, but also thick in vertical. So it gives his shoulder full volume.
2. Neck
Look at thick and strong neck of Kang Daniel! I think Kang Daniel's neck is the most masculine attraction out of his body. What's more attractive here is his face's size compared to his neck's size. His face is so small so this harmony makes him look like a cute puppy.
3. Trunk (Torso)
The part of body from the chest to abdomen of Kang Daniel is the most sexiest part. As Kang Daniel is famous for his big build, his trunk is so perfect. Also, his waist is comparatively short so there are fully dense abdominal muscles on his body.
4. Thigh
The most important part of Kang Daniel's body. Why netizens call him 'Bagel' boy, which means 'B'aby face with 'G'lamorous body is here. What completes his sexy body is his perfect thigh. 
Do you agree with how we break it down why Daniel is so sexy? 🙂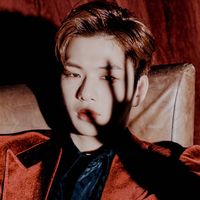 Became a fan of Kang Daniel
You can now view more their stories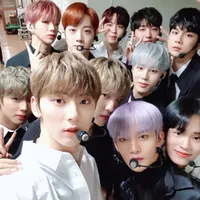 Became a fan of Wanna One
You can now view more their stories