Wanna One's Lai KuanLin And Yoo SeonHo Resemble Beauty Youtubers?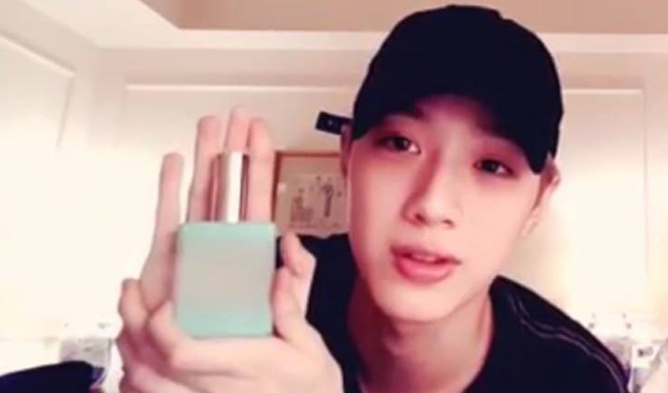 On July 10th, it was noted that Wanna One's Lai KuanLin held a V-Live streaming session by talking to fans together with fellow member Park JiHoon.
During that time, a fan asked them what kind of perfume they were using and Lai KuanLin showed the fans by bringing out his perfume.
He showed the product to his fans by placing his right hand behind the perfume so that his fans could see properly. Fans teasingly said that Lai KuanLin looked like a beauty Youtuber showing his or her products.
The perfume which he was using is actually from Clean. Last year, Wanna One was chosen to be the new face of the brand.
On another occasion, fans also noticed how his fellow label mate, Yoo SeonHo did something similar to him as well.
Yoo SeonHo was showing the product to the viewers by placing his hand behind just like a beauty Youtuber.
With these two occasions, fans and netizens were talking about how cute both of them were. They also asked if they would be able to see them together in the future, showing fans what products they use for their skincare.
Are you curious about their skincare routine too?
Read More : Wanna One's Ong SeongWu Shows Close Friendship With PENTAGON's Kino