Ong SeongWu looks perfectly cool, but actually he is just another cutest boy.
Did you notice any habits of Ong SeongWu? If not, what habits can you imagine on him? I bet most fans might think something cool or sexy. However, Wanna One's Ong SeongWu got unexpectedly cute habits. Sometimes, what makes fans blush is not so far. Just being cute and lovely like a child, different from what idols by the look of them, is enough to slay fans' whole existences. In this time, Ong SeongWu's habit that you might never knew is waiting for you. Are you ready to be melted? *Warning* Please, get ready to fall in love with Ong SeongWu!
Must Read : Wanna One's Cutest Transformation From Their School Days
If someone who first meets Ong SeongWu, he or she must think, "OMG, he has a cold hard look in a good way.". You can see it below.
However, what makes you surprised here is, his first habit.
1. To put his hands under the pants.
2. To put his body between something
3. To Put Himself Between Somebody (Too Cute!!! O-<-< I'm Dead...)
When he failed to join .. 🙁 unpleasant SeongWu
leaning on Kwon HyunBin.. What a warm scene!
Too happy SeongWoo playing with members XD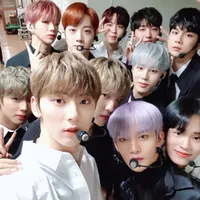 Became a fan of Wanna One
You can now view more their stories