Wanna One's Ong SeongWu confessed that he has googled himself in order to get rid of his all the records on the Internet.
Ong SeongWu talked about his shamed history. He said that he struggled so much to remove his photos including young Ong SeongWu when he was a trainee. In KBS2 "Happy Together", Ong SeongWu mentioned about his experience doing part-time jobs. He has worked as a model in online fashion shopping malls, a wedding model, a hair model. In addition, he explained about his uneasy fashion style at that time. His excuse "The host of shopping malls who put clothes on me didn't know about fashion well." made all the people there laugh out loud. There were also a few strange poses of Ong SeongWu. He reenacted himself doing models and made himself hilarious at the "Happy Together" studio. 
Ong SeongWu did googling to get rid of all the past photos including himself on the Internet before. "There's no photos, but after debut plenty of photos resurfaced now." Meanwhile, the episode of "Happy Together" in which Ong SeongWu and other members of Wanna One took part will be aired on August 10th at 11 pm. 
Must Read : Wanna One's Cutest Transformation From Their School Days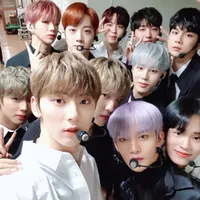 Became a fan of Wanna One
You can now view more their stories