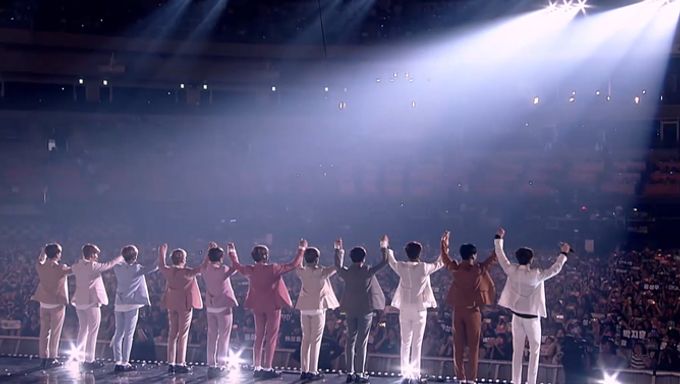 Since their debut in 2017, Wanna One has received lots of attention and love by fans from all over the world. In addition to that, they have been breaking numerous records. Currently they have received a total of 22 awards and 29 music program awards in less than a year of debut.
To thank and meet up with their fans, Wanna One will be embarking on their very first world tour on ultimate scale. They will begin their first stop at Seoul and then moving on to other parts of the world such as America and South East Asia!
Wanna One World Tour "ONE: THE WORLD 2018"
-Cities-
June 1st, Friday- Seoul (Gocheok Stadium)
June 2nd, Saturday- Seoul (Gocheok Stadium)
June 3rd, Sunday- Seoul (Gocheok Stadium)
June 21st, Thursday-San Jose (Event Center Arena)
June 26th, Tuesday- Dallas (Ft. Worth CC Arena)
June 29th, Friday- Chicago (Allstate Arena)
July 2nd, Monday- Atlanta (Infinite Energy Arena)
July 10th, Tuesday- Tokyo (Makuhari Messe International Exhibition Hall 1-3)
July 11th, Wednesday- Tokyo (Makuhari Messe International Exhibition Hall 1-3)
July 13th, Friday- Singapore (Singapore Indoor Stadium)
July 15th, Sunday- Jakarta (ICE BSD)
July 21st, Saturday- Kuala Lumpur (Axiata Arena)
July 28th. Saturday- Hong Kong (Asia World- Expo, Arena)
July 29th, Sunday- Hong Kong (Asia World- Expo, Arena)
August 4th, Saturday- Bangkok (Impact Arena, Muang Thong Thani)
August 5th, Sunday- Bangkok (Impact Arena, Muang Thong Thani)
August 17th, Friday- Melbourne (Hisense Arena)
August 25th. Saturday- Taipei (Multipurpose Gymnasium National Taiwan Sport University)
August 26th. Sunday- Taipei (Multipurpose Gymnasium National Taiwan Sport University)
September 1st, Saturday- Manila (Mall Of Asia Arena)
[INFO]
-Ticket Sales-
(Sales open to fan club members on April 17th. General sales open on April 19th.)
San Jose: Ticket 1 / Ticket 2 ( Sales open on April 18th)
Dallas: Ticket 1 / Ticket 2 ( Sales open on April 18th)
Chicago: Ticket 1 / Ticket 2 ( Sales open on April 18th)
Atlanta: Ticket 1 / Ticket 2 ( Sales open on April 18th)
Singapore: Ticket 1 ( Sales open on April 28th)
Kuala Lumpur: Ticket 1 (Sales open on May 6th)
Taipei: Ticket 1 (Sales open on May 12th)
Tokyo: Ticket 1 (Lottery on May 24th and May 31st)
Melbourne: Ticket 1 (Sales open on May 24th)
Jakarta: Ticket 1 (Sales open on May 25th)
Hong Kong: Ticket 1 (Priority booking open on 29th to 30th May. General sales open on June 1st)
Bangkok: Ticket 1 (Sales open on June 9th)
Manila: Ticket 1 (Sales open on July 15th)
Read More : Wanna One Will Kick Off World Tour With Very First Independent Concert In Seoul In June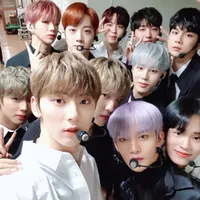 Became a fan of Wanna One
You can now view more their stories