30,000 seats were opened for Wanna One's year-end fan meeting. To be straightforward, the seats were sold out and the computer servers went down within 5 minutes by overcrowding despite the fact that there were 30 large servers running.
Wanna One's year-end fan meeting will be held four times with 7,000~7,500 seats allocated per each meeting. The ticketing for this four fan meetings opened all together last October 24th 8:00 p,m (KST). The server went down after 5 minutes due to too many people longing in all at once. The server went back on after an hour and the 30,000 seats left were gone in a blink of an eye.
Another surprising fact is that the ticketing that was opened on 24th was just the "pre-ticketing" or so-called, early birds-ticketing. The 2nd ticketing was planned on the 25th, but because 30,000 seats were all booked, it will probably be hard to reserve any seats on the day of the 2nd booking.
The year-end fan meeting will be a place to where fans could see various stages of Wanna One, even the stages that were not performed anywhere before. Also, the close distance makes it the event extra-special. 
The ticket pre-reservation for the concert in Busan opens on October 31st 8:00 p.m (KST) and the 2nd booking is on  November 1st 8:00 p.m (KST).
Must Read : Compilation of Wanna One's Cutest Appearances in Advertisements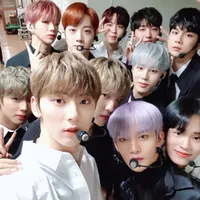 Became a fan of Wanna One
You can now view more their stories