Wanna One recently showed fans once again that they have a big heart and always strive to do the noble thing for a good cause.
The K-Pop idol boy group recently donated around $100,000 to an organization dedicated to saving people with heart diseases.
However, many people have been unpleasantly surprised by Wanna One member Yoon JiSung's choice of attire during the event. Below is a photo that was taken on the day of the event.
He was seen wearing Gucci's 'Pierced Heart Shirt' during the event.
Many netizens have been criticizing the idol for being insensitive to the event he was attending and stated that his choice of attire was shockingly inconsiderate.
Fans have acknowledged that donating a hefty amount to the organization was admirable but admitted that he wasn't thinking as straight as he usually does. Others have also said that there's no way that fans could defend him this time for the incident.
Read More : Piles Of Wanna One Albums Found Trashed On Streets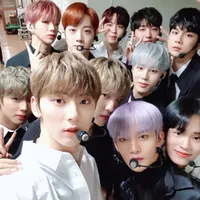 Became a fan of Wanna One
You can now view more their stories