So we all know that the latest program 'Queendom' which features K-Pop idol girl groups that have already debuted is another survival program that everyone is looking forward to.
The show recently started airing and one episode in particular had a scene where Park Bom at first didn't know who Oh My Girl were. Oh My Girl members were seen squealing when they saw Park Bom and approached her. But Park Bom had to ask which group they were from.
"Hello"
"Who...which group are you from?"
So naturally, this probably didn't sit too well with Oh My Girl fans and certain viewers.
On one side, we have people saying that Park Bom was blatantly rude and that it was probably a disappointment to some people and Oh My Girl members.
And on the other side, we have people saying that Park Bom has been away from the K-Pop scene for a while and probably didn't keep up with the girl groups that were appearing left and right. After all, the K-Pop scene actually does have a plethora of girl groups, over three hundred, and for someone who has been away for some time, it might have been hard for her to keep up.
What do you think about the situation?
Read More : It's Not Just 'Produce X 101' But All 4 Seasons Of 'Produce 101' Under Investigation For Suspected Rigged Votes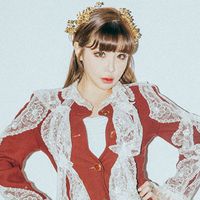 Became a fan of Park Bom
You can now view more their stories