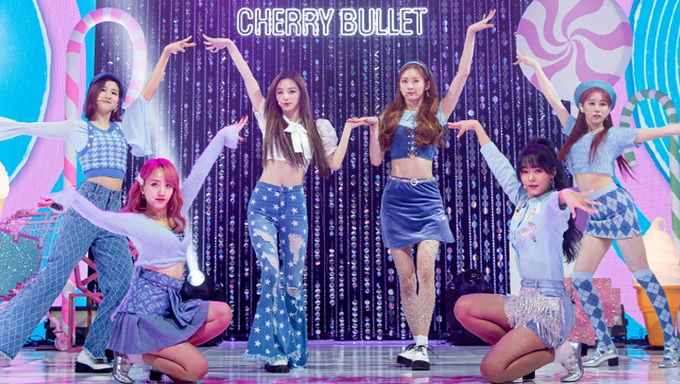 Sweet like cherries but dangerous like bullets, the girls of Cherry Bulletis back with their 1st ever mini album "Cherry Rush"!
Kpopmap was invited to attend their online comeback showcase and we are here to cover some of the special moments which the girls had shared with us.
For the past week, they have been dropping teaser images and also their music video teasers.
Although we could only briefly hear their title track 'Love So Sweet' through their music video teaser, we could tell that it is going to be not just a hit but also an addictive track!  Check it out for yourself below!
The sweet and lively energy of the girls were radiating through the screen and Kpopmap loved just how adorable and charming each of the members are.
At first, we were surprised to see only 6 girls appeared on stage. Later we recalled that it was previously reported that member YuJu is undergoing self quarantine as there was a confirmed case of COVID-19 at her drama filming set. Following the safety precautions set by the government, YuJu is unfortunately not joining the rest of the group for their comeback showcase.
Despite that being said, the remaining members tried their best to make up for the temporary spot of YuJu and greeted the reporters watching the online stream cheerfully.
They look amazing with matching and complementary blue tone outfits which gave them a youthful and girly vibe.
Their last comeback was 5 months ago with 'Aloha Oe' and all of the members shared that they are looking forward for this comeback as it the release of their first mini album.
They had put in a lot of effort in making it perfect and truly enjoyed the process of making the mini album.
Continuing, they also shared what they had been busy with. Member ChaeRin had recently filmed a web drama "Youtuber Class" and loved the fact that she was wearing a school uniform while doing so.
The reason is because of how she had turned 20 (Korean age) this year and managed to spend her last days as a teenager wearing a school uniform.
Moving on to their mini album, HaeYoon shared that their title track 'Love So Sweet' is a song that fans will not be able to resist just how sweet they are. She believed that through their live stages, they are bound to fall for their charms even more!
ReMi and May also did not hesitate to show off the point dance moves for 'Love So Sweet'!
They named it the 'dimple poke dance' as they touched their cheeks as if they were poking dimples on their faces.
Member JiWon pointed out that fans could also look out for her singing as her parts allowed her to show off her vocal skills even more.
The girls were asked to choose the member which suited this comeback the most and the member which received the highest amount of votes is none other than HaeYoon!
They explained that her hair colour suits the concept really well! Including her voice and facial expression, HaeYoon definitely had pulled off this concept really well.
As the mini album consists of a total of 5 songs, the girls were asked to choose the song which they would want to recommend the most to their fans. Some talked about 'Ting-a-ring-a-ring' and other members also recommended 'Follow Me', which is a track that is filled with adorable dance moves and catchy rhythms.
BoRa also emphasized that she would recommend their title track 'Love So Sweet' as she really likes it.
Speaking about 'sweet', Bora also did not hesitate to share that she found it the sweetest when all the members gather together to do a cheer every time they finish practice or stage together. With the members, she feels the energy and is able to find strength too.
The girls then performed for the first time their title track 'Love So Sweet'!
All of the members hope that through their return with "Cherry Rush", many would be able to recognize Cherry Bullet's unique musicality. They also wish to hear praises that they are excellent in their performance too.
As it has been a long time since they were able to meet their fans face to face, they wished they could meet them as soon as possible.
Before closing up on the online showcase, they also performed to 'Follow Me' and said goodbye to us.
Interestingly, it has been almost 2 years since the girls had made their debut and it is no doubt that their comeback with "Cherry Rush" is going to be more meaningful than before. YuJu is said to be joining them in their promotions for 'Love So Sweet' starting from Jan. 22 at KBS "Music Bank".
Make sure to check out their music video below!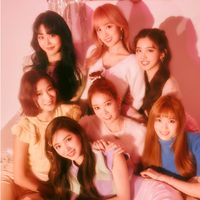 Became a fan of Cherry Bullet
You can now view more their stories