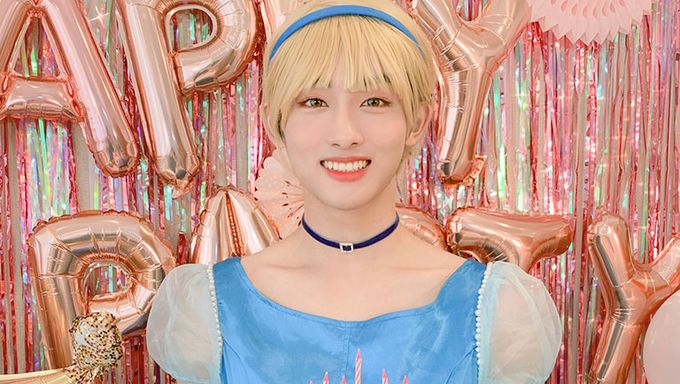 WayV held a special party for WinWin's birthday. He turns 23 on October 28.
The members held a special birthday party for him. They dressed up as lovely princesses and put on makeup and wigs. Members had the whole costumes! WinWin was even seen blowing his candles on a chandelier.
Let's have a look at the 7 gorgeous princesses.
WinWin as Cinderella
Kun as Snow White
Ten as Alice
Lucas as Elsa
YangYang as Ariel (and the hair of Merida)
XiaoJun as Jasmine
Hendery as Rapunzel
Don't miss to watch the video below. The "coming soon" at the end of the video hints at more to come soon.
Do you also love their costumes?