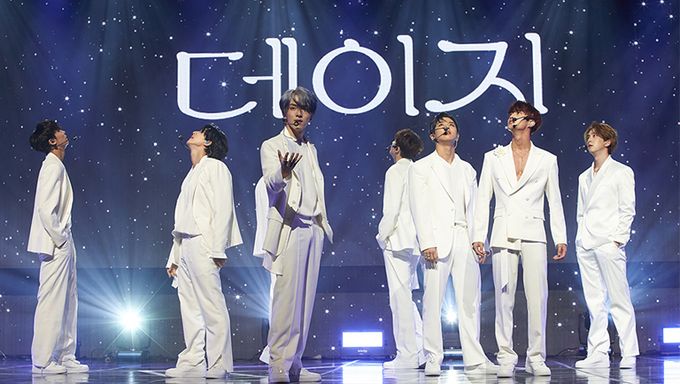 PENTAGON, who has been consistently expanding their musical spectrum with themes of dream, youth, love, and memory, has made a comeback with their 10th Mini Album [WE:TH] and held their media showcase on Oct. 12, 2020.
This album is special in many ways as it marks their 4-year anniversary, member Yanan's comeback in the group, and also an album without JinHo, due to his military service.
"I really missed Korea for the past year and looked forward to joining back with the members. I've saved up enough energy for the past year so I'll be putting it all into upcoming promotions!"- Yanan
The title [WE:TH] (pronounced as "weeth") is a combination of words 'WE' and 'WITH'. The album consists of 6 tracks with the common theme of 'empathy', which incorporates the infinite communication between PENTAGON and UNIVERSE who exist for each other, and all the moments and emotions we may experience as we live on.
All 6 tracks are crafted by the members of PENTAGON, once again establishing themselves as a 'self-produced idol group' and giving a one-of-a-kind color to their music.
"This album shows a more mature side of us. If our previous albums were powerful, passionate, and strong, this time, we loosened up a bit and focused on expressing our journey as becoming mature as an artist and as a man."- Hui
The title track 'Daisy' is a powerful Alternative Rock track that sings about the heartbreaking feelings anyone may feel after a breakup. Hui and WooSeok, and composer NATHAN worked together on this track and to amplify the precise emotions with a trendy melody.
"Daisy was composed right after our appearance in "Road To Kingdom" and when I first heard the song from Hui, I knew this was it!"- ShinWon

The lyrics use 'daisy' the white flower of hope, as a metaphor for love and progress with a focus on an ambivalent meaning that describes how one will eventually get 'burned'("daisy" sounds similar to the Korean word for getting burned) by that love. Fake love may bring pain and sorrow but just like how a daisy blossoms again every spring, it is my everlasting 'daisy', my 'love', that will heal the burn.
Through this album, PENTAGON will showcase brand new performances that are even more mature than the powerful, synchronized choreography of 'Dr. BeBe'. With straightforward yet sentimental lyrics of 'Daisy', PENTAGON puts together a performance embellished and neat like drawing on a canvas to captivate the audience.
Furthermore, the music video of 'Daisy' unravels the story of '8 kinds of wounds' told through the symbolic and metaphoric representations unique to each member. The raw yet lonely epilogue that follows separation is depicted through vivid colors and vibrant emotions that will make the audience empathize with 'Daisy.'
PENTAGON's 10th Mini Album [WE:TH], an album that will 'empathize' with others not only by mirroring their pain, but also take a step further and give a warmhearted 'relief' for their pain.
"We hope that this album, which consists of PENTAGON's stories and sincerity, will let you recognize that PENTAGON has become sturdier and appreciate your youth to its full extent."- YeoOne

"I think all the time we've spent together and the path we took together made us closer and stronger. After this album, Hui will be going to do his  military service as well but the change in members won't be a problem because we will be seeing each other again and we will also be able to discover other talents as we go through this experience."- Kino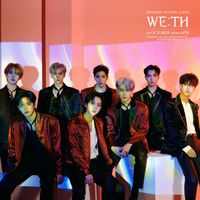 Became a fan of PENTAGON
You can now view more their stories