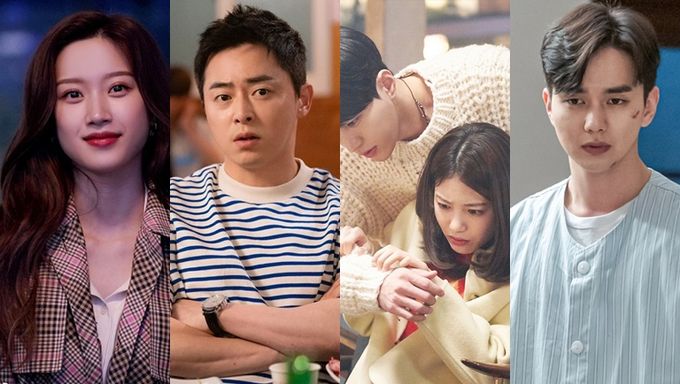 Wednesday-Thursday K-Dramas' ratings are back! Which drama would have come first this week?
2nd Week of April
"Meow, the Secret Boy" ratings decreased from last week.
"Find Me in Your Memory" ratings reached its best-ever ratings on the 14th episode with 5.4%.
"Memorist" ratings decreased on Wednesday night but increased on Thursday night.
"Hospital Playlist" ratings continued to increase.
You can check last week's ratings of Wednesday-Thursday dramas here.
Which drama are you watching?
Don't forget to check Friday-Saturday-Sunday | 1st Week Of April. "Once Again", "Hyena", "The World of the Married", "Yoobyeolna! Chef Moon", "Somehow Family", "Rugal," and "Hi Bye, Mama!" aired this week.
Don't forget to check Monday-Tuesday Korean Drama Ratings | 1st Week Of April. "Nobody Knows", "When the Weather is Fine", "365: Repeat the Year", and "A Piece of Your Mind" aired this week.
You can check Wednesday-Thursday dramas pictures below.
*Definition:
Main Channels: Korea's three major broadcasting networks including KBS, MBC, and SBS.
Cable Channels: JTBC, tvN, MBN, Olive, OCN, and others.
Read More : 6 Times Kim MyungSoo Really Looks Like A Cat In "Meow, The Secret Boy"