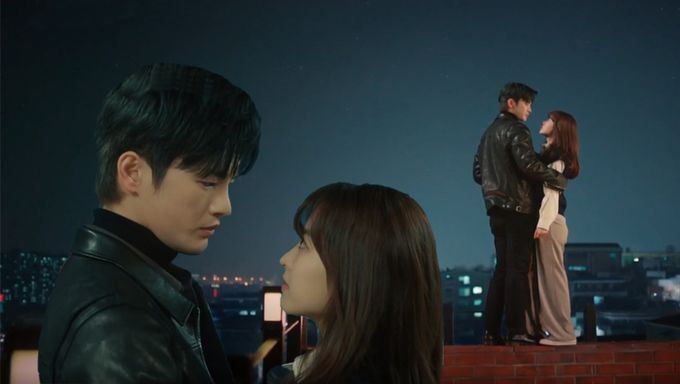 Welcome back to Kpopmap weekly series!
In this Thursday series, we are choosing THE most romantic scene of the week. It is an editor pick series (or a weekly dilemma to choose only one).
The selection is done from dramas airing from Wednesdays to the following Tuesdays (currently watching: "Taxi Driver", "Doom At Your Service", "Youth Of May", "Sell Your Haunted House", "Imitation", "Bossam: Steal the Fate", "So I Married The Anti-Fan").
Be aware of MAJOR spoilers
This week (May 12-18) our pick goes to Seo InGuk and Park BoYoung's intense romantic lines in "Doom At Your Service".
To sum up, Park BoYoung (acting as Tak DongKyung) has made a deal with Seo InGuk (acting as Myul Mang, meaning destruction). She is terminally ill and has three months left to live. The contract states that she will live these three months without pain and will be granted one wish. In exchange, she must wish for the destruction of the world. In the case where she breaks the contract the person she loves the most will die in her place.
The two of them are linked by this contact and are meeting every day for her to be able to feel no pain. Even if he denies it, Seo InGuk is starting to fall for her and she is also developing feelings for him. However, he is complicated and is not ready to give it all to her.
At the end of episode 3, things got intense as he was mean to her and warned her "You will cry because of me and you will want to destroy the world because that's the only way to kill me". Park BoYoung decided to provoke him by suddenly falling off the rooftop. Of course, he was fast to catch her in her suicidal attempt but that left him under shock.
On a beautiful OST, she told him her plans to love him. Like this, the person who dies if she breaks the contract becomes him (for the moment it is her younger brother) and she will live without losing anything.
Seo InGuk pulled her closer while not leaving her eyes a second and answered: "Then, let's do it right, love me to the point that you want to destroy the world for me".
These were for sure memorable romantic lines. Park BoYoung and Seo InGuk's chemistry is undeniable and their passionate love story is on a good start.
If you've missed last week's pick, you can check it here.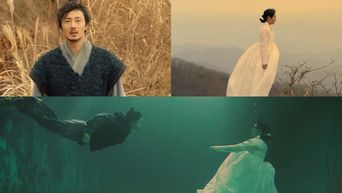 See you next Thursday!
Don't forget to share your favorite romantic scene of the week in the comments!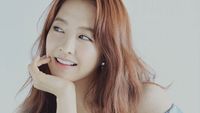 Became a fan of Park BoYoung
You can now view more their stories
Became a fan of Seo InGuk
You can now view more their stories