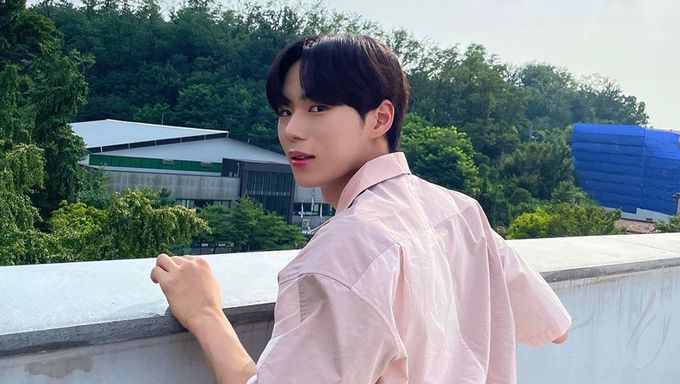 Welcome to the tenth article of Kpopmap's series introducing the must-follow idols posting boyfriend material pictures.
VICTON's ByungChan, SF9's Yoo TaeYang, ATEEZ's SeongHwa, NCT's DoYoung, THE BOYZ's Q, MONSTA X's HyungWon, WonHo, CIX's SeungHun, and AB6IX's Jeon Woong were previously covered on the series. Readers wanted to see WEi's JunSeo in our following article (poll), so here it is!
WEi's Kim JunSeo is blessing fans with his numerous handsome boyfriend material pictures on his personal Instagram and WEi's Twitter. With his flower-boy looks, he likes to post date-like pictures and pose with flowers. With his tidy fashion and clean aesthetic, he makes fans swoon over his perfect shots. 
JunSeo likes to bring fans with him on an eye-candy weekend trip. He is the perfect boyfriend you would like to go with on a sightseeing date. 
The idol does not only like to take pictures outdoors but also at beautiful cafes. So who else wants to join him in these relaxing coffee shops with a cup of tea/coffee?
These date-like pictures do not stop here as he also takes photos of fans and brings them with him to study, go to the library, and even to pretty restaurants. 
Aside from these well-shot and beautiful date-like pictures, JunSeo takes lovely photographs with flowers.
With flowers, he looks even softer (ft. the lego bouquet he made himself on V-Live).
Among all these flowers, we can't tell which one is him! 
Our next focus is on JunSeo enjoying his drinks with straws, he has quite a few of these. 
Aside from the straw photos, there are pictures that JunSeo posts a LOT.
That is none other than mirror pictures. Here are a few shots at his favorite mirror spot taken during all the seasons of the year.
With these mirror pictures, you can get a look at how well he dresses with cute and clean outfits. JunSeo looks gorgeous in all colors.
In these small mirrors, he looks like a beautiful painting. 
After all, he has god-like visuals every day and all year round, and that is with or without makeup. 
We can't miss talking about his cute pictures. So adorable! 
To close this article, here are charisma overflowing pictures of JunSeo. He looks so fascinating! 
WEi's latest comeback was their 3rd mini album "IDENTITY: Action" and title track 'BYE BYE BYE'. Season three of their reality show "OUI GO UP" started on their YouTube Channel, it is fully subtitled. 
If you are new to Kim JunSeo, you can check his fan cam for 'BYE BYE BYE' here and you can check his madeleine cooking video here.
If you are not following JunSeo, it is time to do so. You can follow him on JunSeo's Instagram (@__k_junseo) and WEi's Twitter. 
Kpopmap is listening to readers' opinions. Let us know yours by answering the poll below.
Who would you like to see in our next week's article?
Sep 10, 2021 ~ Sep 15, 2021
UP10TION's Kim WooSeok
21.4%
Important notice: the vote is only deciding who will be covered first (next week). Everyone on that list will be covered in the series. You can suggest idols with boyfriend material pictures in the comments as well.
Note: the photos used in this series were taken after April 2020.
Don't forget to check out all previous articles of the boyfriend material series, you can find them directly from this collective list: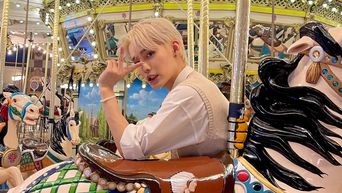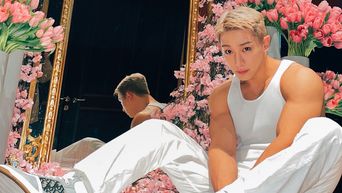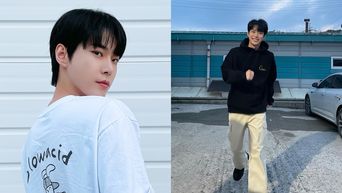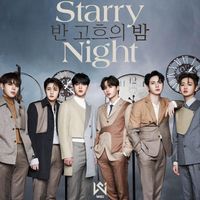 Became a fan of WEi
You can now view more their stories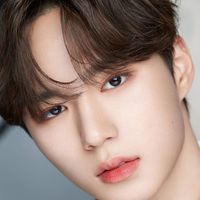 Became a fan of Kim JunSeo
You can now view more their stories