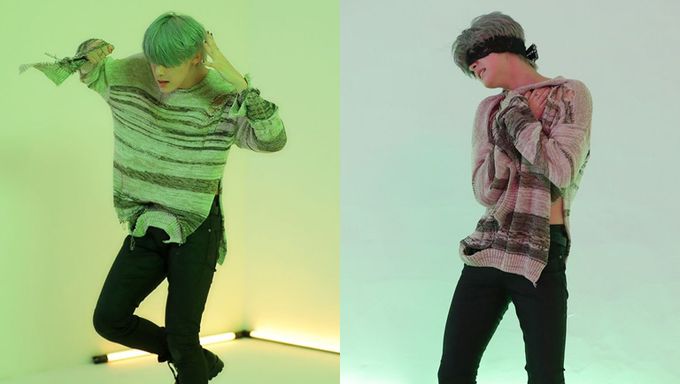 WEihas yet to make their official debut but they are already gaining lots of support and love from fans all over the world.
About a week ago, member YongHa had uploaded a dance cover of 'Lie' by BTS's JiMin.
Take a look below if you have yet to do so!
Similar to JiMin's performance, YongHa had covered his eyes with a black blindfold.
He was powerful and able to express the emotions of the song through his passionate dance moves too. Those who had seen it could not help but found themselves falling harder for YongHa!
Since it is never an easy choreography, many also praised his talented skills in able to capture the essence of the dance.
OUI Entertainment had also uploaded behind the scene photos of the cover video.
Just by looking at the photos, many fans also pointed out how they were able to feel his hard work and emotions when dancing to 'Lie'.
For more updates of YongHa as well as the other members of WEi, make sure to follow them on their official Twitter account.
[#용하] 냥이야♡ pic.twitter.com/L98S7yZNL4

— 위아이(WEi) (@WEi__Member) September 3, 2020
Are you also loving the dance cover which YongHa did?