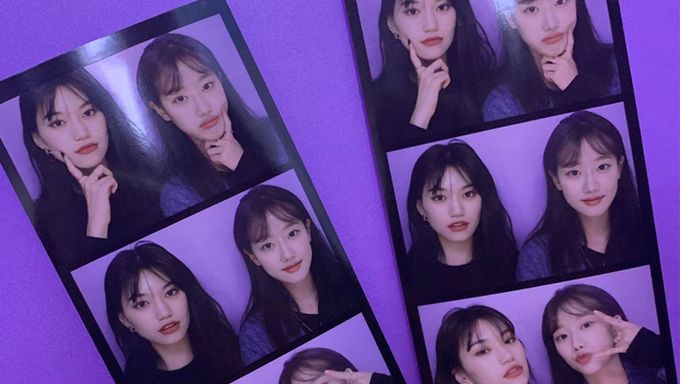 Did you know that Weki Meki's DoYeon and April's NaEun are close friends with each other?
Both of them were born in 1999 and had attended School of Performing Arts Seoul (SOPA). It was also said that they were in the same class!
DoYeon had previously shared with fans on Weki Meki's fancafe that the two of them became close gradually as they did not have friends except for the rest of their group members. As such, their friendship just began naturally.
When DoYeon went for the radio schedule which NaEun was hosting, both of them were surprised to see each other wearing the same top. The two of them mentioned that they did not plan their outfit in advance and it seemed like it was all a coincidence!
During another occasion, the two of them had also bumped into each other in a shopping mall. They had to 'clarify' to fans once again that they did not contact each other in advance and met by chance!
It looks like the friendship between the two of them happened naturally and many fans were also happy to see that they become close friends too. NaEun had also previously posted photos of them on her Instagram account.
https://www.instagram.com/p/B3g4ihlgMs4/
Fans also hope that they will be able to see even more interactions coming from the two of them.
https://www.instagram.com/p/B3g4Yb2A5fw/
NaEun will be making a comeback with April on Apr. 22 with their 7th mini album "Da Capo". DoYeon will be acting in web drama "The Girl And The Boy Coming Out Of Manga" along with Kim MinKyu.
Are you loving the friendship between the two of them?
Read More : Best 5 Outfits Of "Inkigayo" MCs MONSTA X's MinHyuk, NCT's JaeHyun & April's NaEun