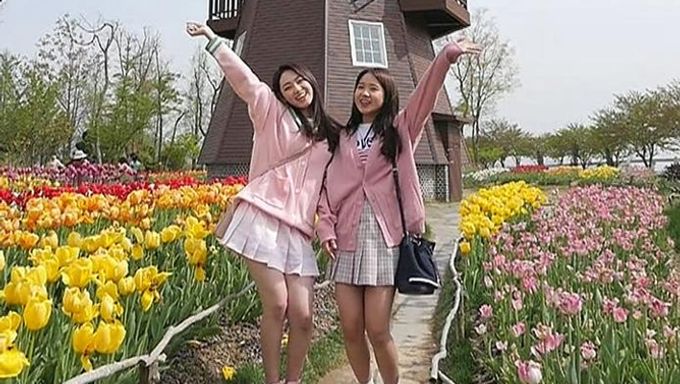 On the latest episode of KBS "Battle Trip", Weki Meki's YooJung and Gugudan's MiNa were seen on the show with their trip to Jeolla province in South Korea.
If you have been following YooJung for some time, you would have known that she is famous for her facial expression! She has also been given the nickname as the idol who is full of expression.
When they were trying out a drink, viewers could tell that YooJung was not only amazed by the packaging but also the taste! She could not help but widened her eyes and clapped her hands after she tasted it herself.
However, it is not only her who is filled with expressions! During the show, viewers also noticed how MiNa also stood out too.
They could see how adorable she was when she had some foam above her lips! In addition, when they were eating, MiNa's face was filed with surprise and happiness.
Besides eating delicious food, the two girls were also seen wearing similar clothing and taking funny pictures. Thanks to this trip, fans were able to see how close the two of them were!
Ever since the disbandment of I.O.I, it is not easy to see the members appearing on the same program. Fans are hoping they could see more interactions from the girls in the future.
Read More : Three K-Pop Idols In The Same High School Class : Mark, ARin, MiNa