We all know that Sulli can be somewhat difficult to understand and also has been the center of several controversies due to her bizarre posts and activities through social media.
She recently stirred people up again once more after sharing photos of her new year party.
Herald Pop recently conducted an interview with a psychiatrist in an attempt to better understand the K-Pop idol.
According to the psychiatrist, her behavior had something to do with the concept of 'social sensitivity'. The doctor stated
"Everyone of us has a different level of social sensitivity, meaning everyone has a different expectation of how the public or other people will react to their behavior. In Sulli's case, it is probable that she was not expecting her behavior to become such a controversial issue among people."
Another psychiatrist added that Sulli has a tendency to be 'over-optimistic', which doesn't make a good combination with the public's stereotype view regarding her. This plays a large role in why many people just can't seem to just let her Instagram posts pass by without finding it strange. It was also mentioned that people just aren't interested in things that won't become an issue, which is why they often times focusing on things that are controversial.
Read More : IZ*ONE vs. CLC, Fans Talk About Song That Was Originally Intended For Latter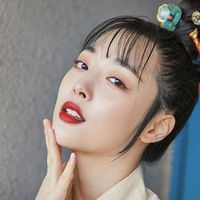 Became a fan of Sulli
You can now view more their stories