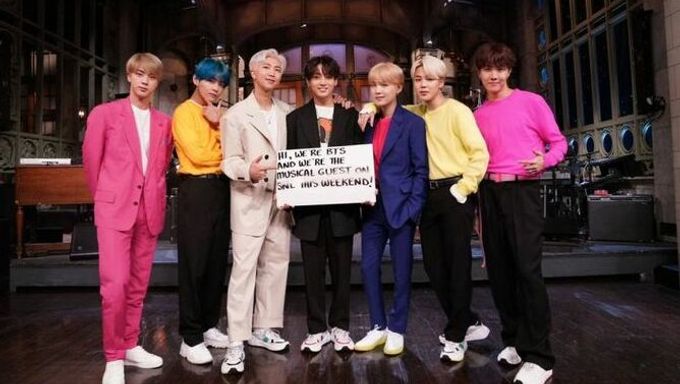 BTS has been dominating the K-Pop scene once more after releasing their latest comeback 'Boy With Luv', which features Halsey.
They performed their single recently on Saturday Night Live, and if you were watching, you might have noticed one of the female backup singers during the performance.
But little did you probably know that she wasn't just any backup singer, but actually the songwriter who wrote 'Boy With Luv' along with BTS's 'Euphoria' and several other songs for different K-Pop groups including Girls' Generation, A.O.A, and more.
Born in Newington, Connecticut, USA on October 3rd, 1986, Melanie Joy Fontana is an incredibly brilliant songwriter who has contributed much to not just the US pop music scene but also to the K-Pop industry as well.
Below is what Melanie said about her experience working with BTS.
"It's intelligent pop music. I feel like [BTS] were very concerned with the instrumentation, and that everything flowed together and it wasn't just mumbo jumbo. It's definitely within some of the strange vocal production they use in the beginning — that 'Ooah, ooah, ooah, ooah, ahh.' There's just a lot of stuff on the radio that doesn't have too much thought put into it, but they put a lot of thought into this — even before anyone started composing it. Halsey's addition is what I like to call a 'subtle collaboration,' because it's not about separating out a featured artist. It's more like, 'Check out Halsey with us, we're a family, here's her beautiful voice. Frankly, so far it's the most incredible thing that's happened to me in my entire career…If the Queen knighted me, it would be less of an honor than being onstage with BTS."
BTS will also be performing this year again at the Billboard Music Awards 2019 on May 1st.
? @BTS_twt + @halsey
? WORLD TV PREMIERE PERFORMANCE
? It's happening.

Wednesday, May 1 on NBC. #BBMAs pic.twitter.com/z7mKfPva8N

— Billboard Music Awards (@BBMAs) April 14, 2019
Read More : Exclusive Interview With Songwriter Melanie Fontana: From Justin Bieber To BTS, She's Done It All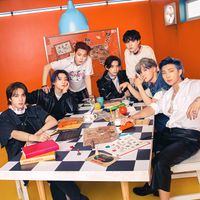 Became a fan of BTS
You can now view more their stories