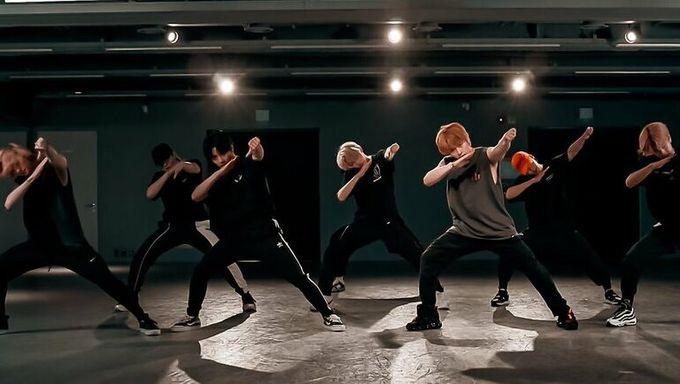 K-Pop choreography is one of the most pleasing things you can watch.
Sometimes highly energetic and sharp, sometimes cute and bubbly, they're always synchronized and put together really well. The satisfaction that viewers get is one of the reasons why K-Pop fans absolutely go crazy during performances.
Dance team LOOK's lead choreographers Lee DabIn and Lee JunWoo are veteran choreographers who have worked with some of the biggest names in K-Pop such as EXO, SEVENTEEN, and SHINee.
They shared two main things that they find challenging when coming up with the moves.
The first thing that choreographers find challenging is coming up with a formation. The formation is an important element, as a good or bad one will determine a smooth transition of different moves. Let's say a member of an idol group is singing. Naturally, he or she will usually be in the main spotlight. But if the member who has the next vocal line is not in a favorable position in a formation, it may not look that great on camera.
The second thing is…
How to come up with a specific choreography that will leave a lasting and memorable impression. Many K-Pop fans usually are familiar with one easily memorable "point" move from every song. 
So if the idols are constantly dancing throughout the song, how do you make sure that the viewers will remember one particular dance move that stands out?
Well…
According to Lee DaBin and Lee JunWoo, come up with something that no one can possibly forget.
Like this.
You can check out the full video below.