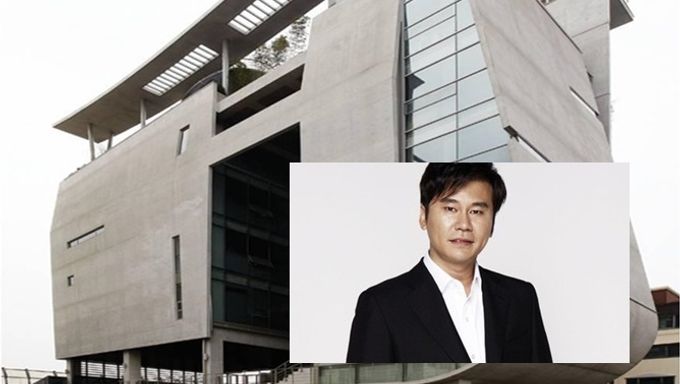 These are the titles and nicknames that our K-Pop idols address their CEOs by!
In each business setting, there is a hierarchy and a set title to call each member. The K-Pop industry is the same. If you really think about it, the K-Pop idols are an employee of the entertainment companies. To be exact, they're contract employees! Even so, they don't seem like it do they. The stereotypical distance between the bosses and the idols are non-existent in some, yet others seem as though the proper amount of distance exists.
Must Read : 10 Things Thursdays: Unique K-Pop Idols' Nicknames By Fans
We took a look into how the idol of each entertainment companies address their CEOs, and it was very surprising! Take a look to see who addresses their CEO formally, and who addresses their CEO by funny nicknames!
1. FNC CEO: Han SungHo
AOA: Han SungHo CEOnim
FT Island: Han SungHo CEOnim
CN Blue: Han SungHo CEOnim
2. Cube CEO: Hong SeungSung
4Minute: Hong SeungSung CEOnim
BEAST: Hong SeungSung CEOnim
BtoB: Hong SeungSung CEOnim
3. Plan A CEO: Jo BongRae
APink: Jo BongRae CEOnim
4. JYP CEO: Park JinYoung
TWICE: PDnim
Miss A: PDnim
GOT7: PDnim
Wonder Girls: PDnim
2PM: JinYoungEe Hyung
Jackson of GOT7: JinYoungEe Hyung
5. YG CEO: Yang HyunSuk
BIG BANG: HyunSukEe Hyung
WINNER: HyunSukEe Hyung
iKON: HyunSukEe Hyung
6. WM CEO: Lee WonMin CEOnim
B1A4: Lee WonMin CEOnim
Oh My Girl: Lee WonMin CEOnim
7. Seven Seasons CEO: Kim KyuWook
BLOCK B: KyuWookEe Hyung
8. Woollim CEO: Lee JoongYeob
Lovelyz: Lee JoongYeob CEOnim
INFINITE: Woollim General, Woollim Boss
9. SM CEO: Lee SooMan
BoA: Teacher or Father
TVXQ: Teacher or Father
Super Junior: Teacher or Father
SNSD: Teacher or Father
SHINee: Teacher or Father
Henry: Mr. Lee