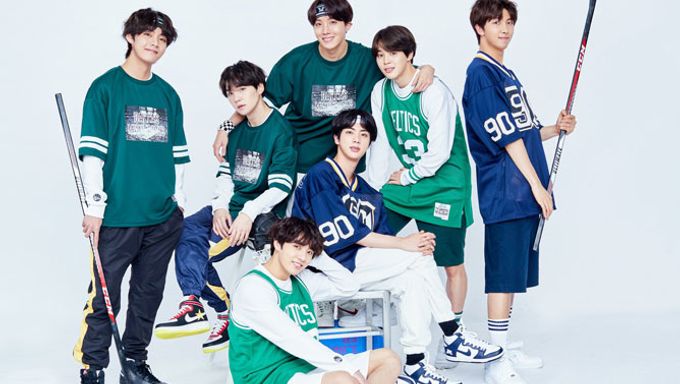 BTS is a seven-member boy group under Big Hit Entertainment. They first debuted on June 12, 2013. BTS stands for BangTan SoNyeonDan, Bulletproof Boyscouts in Korean. After debut, they also added an English meaning to the name: Beyond The Scene.
To put it short, the group debuted in a small company and lacked popularity at their debut then started to gain popularity overseas little by little before becoming international superstars in 2016. In 2017, they keep breaking records and being titled 'first K-Pop group to...". Their popularity is immense and their name is made known to new people everyday.
The group's future is very bright and fans, ARMY, are wishing their best to the boys.
After this very short introduction to the group, we will try to understand the place of BTS in K-Pop and how they have become that famous.
Talent
First and foremost talent, no one will deny the group's talent: dance, rap and vocal. Yet, there are many talented groups that are not as popular, there are other reasons for their popularity.
Timing
It is a well-known debate online and many long-time K-Pop fans have made this supposition. B.A.P and BTS had similar concept and style at their beginning. It is interesting to note that when B.A.P -very popular at their debut- went on a hiatus in 2014-2015, BTS started to significantly grow in popularity. So some K-Pop fans are wondering would BTS be as successful if B.A.P hadn't had issues. Would B.A.P's fans move to BTS fans at that time? The answer for this question is very debatable.
SNS
In this century, communication is the key to success, some might agree. In K-Pop, fans like to feel close to the group and know about their real life. BTS has been active online for a long time and with diverse contents. They could win the heart of new fans and also maintain their fandom's loyalty when they had no activities.
True Heart
BTS members have a true and sincere heart. They also are very modest which make many think highly of them. They also have a great chemistry between them. If you are a K-Pop fan, you might have noticed some groups that don't go along together.
Goofy personality
Even though there are many funny groups in the K-Pop community, BTS is able to stand out with their goofy attitude and funny personality
Lyrics
They have their own style in the world of K-Pop where concepts are often similar. They have a trademark that creates somehow a special BTS style. Many ARMY emphasizes that the group lyrics are deep, special and that they heal them. Their lyrics are very relatable and create a connection between fans and between the artist and fan.
Share with us what you think BTS stands for in the comment section.
Read More : Billboard Tweets Congratulations Message To BTS On Their 2nd Chart Topping Achievement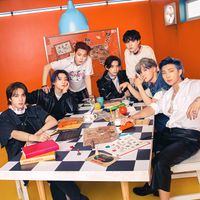 Became a fan of BTS
You can now view more their stories