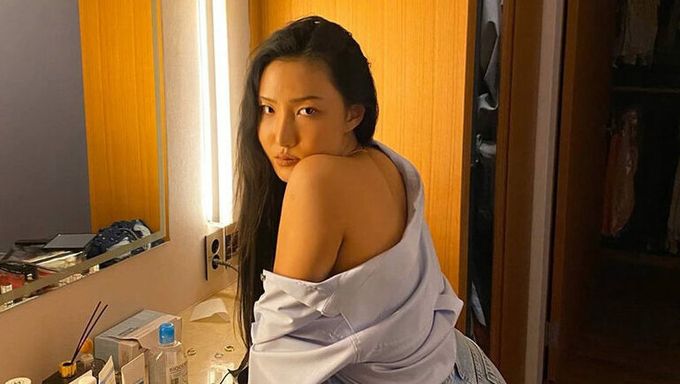 MAMAMOO member Hwasa, the trendy girl crush idol in the K-Pop industry, has rose to popularity through her unique visuals, talent, and down to earth personality over the years.
The K-Pop scene in the past had a narrow beauty standard consisting of having pale white skin, extremely big eyes, and a skinny body. Hwasa was one of the idols who helped change all that with her healthy tanned skin and healthy physique.
What would a superstar like Hwasa carry around inside her bag?
So let's have a look, shall we?
The first thing Hwasa introduces is...
Her phone, a Samsung Galaxy S20 in Cloud White.
And according to Hwasa, she actually carries two polaroid photos of herself in the phone case. One is of her when she was in Singapore, and someone offered to take a photo of her making a funny pose, and other one is of her when promoting 'Yes I Am'.
Next up is...
Her wallet, a Louis Vuitton Monogram Pocket Organizer Wallet.
Which she uses to carry around two debit cards, a department store card, her house card key, and her driver's license.
Anything else in her bag? Yes there is. Up next is the perfume she uses, CREED Royal Water.
She talked about how this particular perfume was intriguing because she felt it was gender neutral.
To see what else is in Hwasa's bag, be sure to check out her interview with VOGUE Korea below.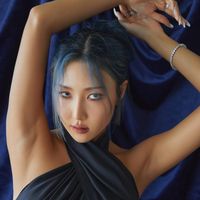 Became a fan of HwaSa
You can now view more their stories