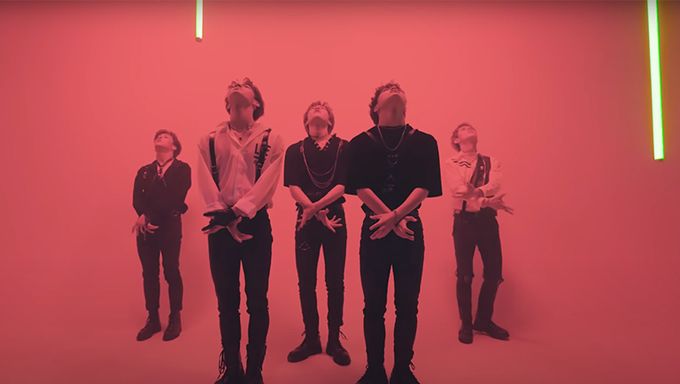 MCND is considered to be one of the groups that made the biggest debut impact in the K-pop world in 2020 so far. Various media – including Billboard - spotlighted them as soon as they made their debut and MCND certainly has proven their worth to the viewers.
5 young boys may be a rookie but as soon as they perform, it seemed as if they were some different individuals.
Where does that bursting power come from? What makes them pop out? Considering the fact that they've debuted in early 2020, why does their stage performance seem like they have been around for years?
There must be several reasons but one thing that caught the writers' eyes was "PLAY MUSIC GROUND(PMG)".
PLAY MUSIC GROUND(PMG) is a music content - released every 2nd and 4th week Saturday at 7PM(KST) @MCND YouTube Channel - that the group had been making previous to their debut, where they cover various K-pop and American pop tunes both vocally and choreographically.
Starting back in May 2019, MCND launched PMG with a vocal cover of Troye Sivan & LAUV's 'I'm so tired' (MinJae, HuiJun) and the group had released a total of 12 covers up until their official debut in Feb. 2020.
From BTS's 'MIC Drop' to Billie Eilish's 'Bad Guy', MCND covers diverse songs with their own interpretation, broadening the group's range of musicality and stage performance as they prepared for each performance.
So what makes PMG unique from other ordinary cover videos? Here's why.
Remix
Castle J, the leader of the group is a rapper/dancer. However, not only does he takes part in performance but he can also be a skillful producer behind the stage. Several songs that were covered in PMG had been reinterpreted and remixed by Castle J, providing a familiar track with a whole new twist to the viewers.
During those remix breakdowns, a whole new choreography comes in and shows you the true color of MCND which might make you say, "Dayum!" without you even knowing it.
Check out their dance cover of BLACKPINK's 'Kill This Love' (Castle J Remix Ver.)
Stage Preparation
Every PMG is performed in a different set of locations. It can either be under a bridge or a whole studio set that is arranged to match the atmosphere of the song itself.
The quality of the video – including the camera work that tricks you into thinking that it's a new music video - is amazingly well made and you can tell how much the amount of preparation and effort has been put in by the production team.
With the amount of support provided by TOP MEDIA, it may not be their own single or a mini-album promotion, but Play Music Ground was another stage for MCND and they had to prepare for each stage as if it was their own song release which might be explained why their stage presence was stage-ready long before their debut.
Recently, after wrapping up their 'Spring' promotions back in May, MCND has returned to their fans with another PMG, and this time, they have performed a 5-track K-pop mash-up that might boost your immune system with their heated performance!!
Do you have any questions that you always wanted to ask MCND members in regards to PMG?
Comment down below and you might get your questions answered in Kpopmap's upcoming MCND interview!! (Until June 30th, 2020(KST))

Read More : MCND Shares Precious And Hilarious Moments Happened During 'Spring' Promo With Kpopmap | Exclusive Interview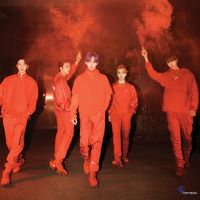 Became a fan of MCND
You can now view more their stories