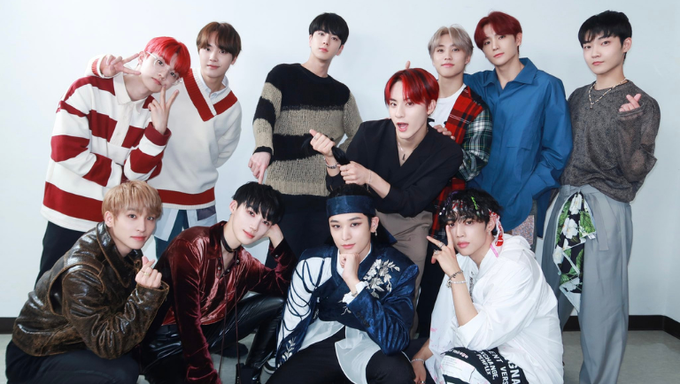 It is no secret that behind our favorite idols and their glamorous looks, a huge team has put in a ton of work to make them look that way. Stylists are the masterminds of the complete look to K-Pop's idols' stunning visuals.
For example, THE BOYZ are undeniable style icons among the world of K-Pop boy groups, especially in TheB's eyes. Members SangYeon, Jacob, YoungHoon, HyunJae, JuYeon, Kevin, New, Q, Ju HakNyeon, SunWoo, and Eric, can pull off almost any look that is thrown their way.
One of THE BOYZ's stylists, Seo SooKyung, has shared a fair amount about her job in the media. Her goal is to better the styling industry for the stylists who come after her. You may have seen her styling on other idols such as Girls' Generation's SooYoung, SEVENTEEN, AB6IX, and SHINee's Key. She has mentioned that the job is challenging but worth the reward. Considering her thoughts and the words of some other K-Pop stylists, let's take a look at the things that go into working as a K-Pop stylist.
Working with artists with a defined fashion sense
In an interview with "Allure Korea," JuYeon and HyunJae talk fashion for their first pictorial as a unit. JuYeon shared that since his debut he has felt that some outfits were part of an embarrassing history, but some looks made him want to buy the clothes himself. Imagine how difficult it must be for artists to wear predetermined outfits on stage and not feel confident in what they are wearing. This shows just how crucial the role of a stylist is, especially when the artist has their own style.
HyunJae also mentioned that although he prefers comfortable clothes now, he knows that fashion is forward moving and constantly changing. He expressed excitement at trying diverse fashion looks in the future. It must be helpful for stylists when the artists keep their minds open to trends. Here are some of the most popular K-Pop trends at the moment. 
Watch the behind-the-scenes video of their shoot below. 
Making bold fashion choices
JuYeon rocked some vibrant nail art for the first time at the "Allure Korea" shoot. He seemed amused by his nails, showing them off to the camera. HyunJae also mentioned how refreshing it was to try new things such as nail art for a photoshoot. 
This shoot was full of interesting fashion concepts as JuYeon later rocked an interesting layered combo of animal print with a beige mesh tank top. HyunJae also had random beauty spots drawn onto his face and rocked a beautiful but messy hairstyle reminiscent of bed hair. 
Paying attention to finer details
Be it the way that their cardigan sleeves cover their hands, how tucked in/out their shirts are, the angle at which they're facing the camera, or how a single strand of hair's direction affects the look of their bangs, THE BOYZ's stylists are extremely meticulous. 
In the video below, g.o.d's Park JoonHyung remarks how easy styling must be because all of the members are wearing the same outfit. Seo SooKyung, their stylist, quickly refutes that and explains that although they may have similar looks on, each member has small details hidden in their outfit that distinguishes them.
She also mentioned styling methods like how for members who tend to wear a more casual look, she might choose a layered t-shirt style to give their look more dimension. She even explained specific member styling preferences such as how JuYeon gets clothes with a longer length to emphasize his tall height, how SunWoo would have details on his wrist or sleeve, or how Q would usually have a royal prince concept with extra bling because he is a beautiful boy.
Working with artists who can pull off any look
In their unit photoshoot for "Marie Claire Korea", HyunJae and JuYeon pull off a minimalistic and clean-cut look for a shoot with soft dazy visuals. Their clothes are neutral-toned and their wildest accessory is a couple of bucket hats. Their effortless glow must be a pleasure to work with, for stylists. Not only can they work the bad boy image, but also the pure and innocent one. Who wouldn't want to work with so much visual range? 
Work logistics
Stylist Seo SooKyung did a video with her junior stylist Seo SooMyeong (who also works on styling groups such as AB6IX) explaining some of the logistics of working as a K-Pop stylist.
Among the list was the fact that she has no time for her own personal life due to working long hours, dealing with people who wanted free fashion advice, and people who look down on the profession because they assume that the celebrities look good because they are pretty or handsome already. She gave a spirited answer admitting that, yes, the celebrities are good looking so it is easier to style them, but the stylists still have a huge responsibility to execute a certain aura. You can watch more K-Pop styling industry myths that she debunks in the below video.
If you would like to follow her styling tips and fashion advice, you can check out her YouTube channel here.
In this video, TV personality Jang SungKyu gets to be a stylist for THE BOYZ for one day on his YouTube show "Workman." He shows the realities of the profession such as the selection and preparation of clothes before various schedules, the busy day, and the amount of attention you have to pay to the outfits once the star is already wearing them.
Making your favorite idols look charming is clearly a job not to be taken lightly. We're thankful to the stylists behind our favorite groups and always waiting to see what looks they can serve us next. Which idol group do you believe has some of the best styling in the industry?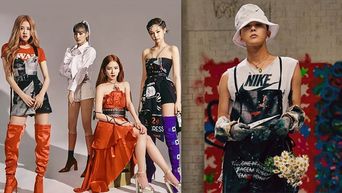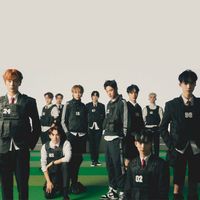 Became a fan of THE BOYZ
You can now view more their stories