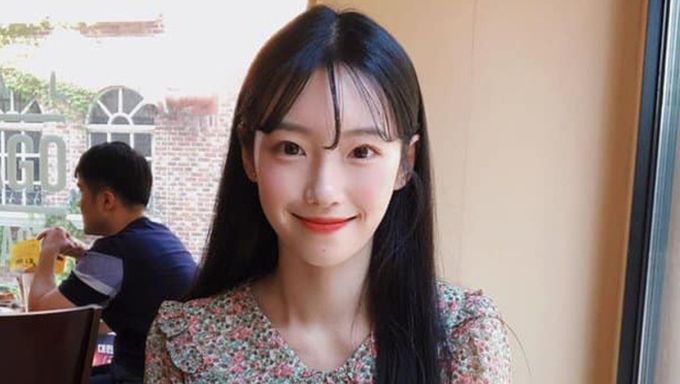 If you mixed IU's fairy-tale like visuals with Red Velvet Irene's and Girls' Generation TaeYeon's goddess-like ones, what kind of visual would come out of it?
The visuals of YouTuber Yoo HyunMi is probably the closest thing we're going to be able to see in real life. She has attracted quite a lot of attention before in the past as many netizens believed she looked like a combination of  IU, TaeYeon, and Irene.
They've complimented her eyes as being similar to IU's, her nose being similar to TaeYeon's and her lips being similar to Irene's. It's not every day that we find someone who has facial features that resemble three top stars.
Below are some photos of her.