The big three K-Pop agencies, SM, YG, and JYP are all by all means the leading entertainment companies in their industry.
They've been producing quality K-Pop idol groups ever since the very beginning of K-Pop and are still doing it.
But there are certain things that these agencies could improve on.
SM Entertainment
While they have an extremely well-organized company system that they operate under, it is often times a double-edged sword. They implement this system for pretty much every single idol group that they produce, which involve taking into considerations of music trends overseas, a high standard of visuals, and hardcore marketing tactics that involve a hefty amount of finance being used. Basically, it is a standard formula that they use to increase the chance of mainstream success. But time has prove in the past that it is difficult to confirm whether there is actually a 'formula' to ensure mainstream success. Consequently, relying too much on a formula sometimes potentially limits them into strategizing narrowly.
YG Entertainment
An exclusive organization that has very little contact with outsiders, YG Entertainment is probably by the far the most closed agency among all three agencies. While they have extremely high-profile and successful idol groups, their main weakness comes from the fact that they rely only on these artists to increase their success. In football terms, they have the Messi's and Ronaldo's, but do not have other players on the team to carry. With the members of BIGBANG serving in the military, the setback YG has incurred is substantial.
In addition, the agency also has the habit of not releasing contents that fans patiently wait for. BLACKPINK for example have yet to release a full length studio album, despite being one of the most popular groups within the scene.
JYP Entertainment
With JYP Entertainment, the main source of the problem seems to be that Park JinYoung tries to do everything for the company. While it has improved over the years with Park JinYoung's new business model involving having a specialized team managing every different artist under the agency, JYP continues to be the most active producer for his company, resulting in a lot of similar sounding music.
Read More : Monsta X & CL Next In Line For Collab With Steve Aoki After BTS?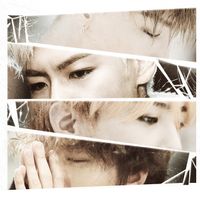 Became a fan of BIGBANG
You can now view more their stories