What You Should Know About Z-Boys & Z-Girls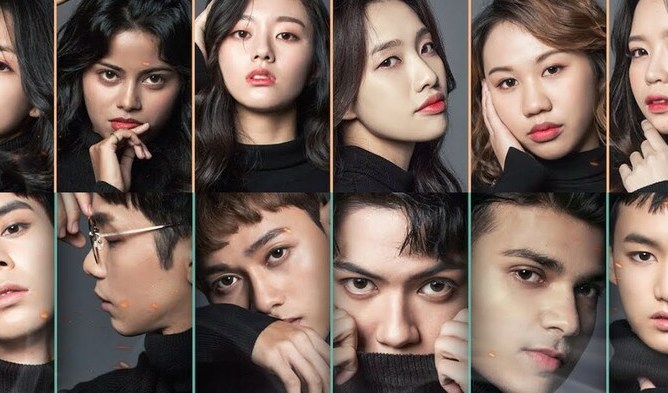 Who says foreigners can't be K-Pop idols?
A company known as Zenith Media Contents recently introduced idol groups Z-Girls and Z-Boys, both of which are a part of the agency's Z-Pop Dream project.
They are the latest hot topic among international fans as they are unique for not having a single South Korean member in their group despite being K-Pop groups. Of course, this has sparked a debate over whether they can actually be considered as a K-Pop group, but we'll leave that discussion for another time.
These two groups are as international as they can get. Members from India, Japan, the Philippines and more, it's amazing how K-Pop has been able to bring so many people from different cultural backgrounds together into one place where they are able to share their passion in music and performing.
Both groups are reportedly releasing their debut single on February 22nd while also performing at 'Z-POP DREAM LIVE 2019 in SEOUL' where many popular K-Pop idols will be joining them including Rain, ChungHa, MONSTA X, Apink, and more.
They have also been promoting in reality TV shows as well!
While it's a little too early to tell at the moment, Zenith Media Contents also did hint that the two groups are not exactly a group that will continue to be active on the long run, and may possibly be temporary. We're not sure at the moment whether they meant that the group members will constantly change, similar to NCT but at a much faster rate, or whether Z-Boys and Z-Girls are just temporary groups.
Stay tuned for updates!
Read More : ITZY Officially Becomes The Fastest K-Pop Girl Group To Win No.1 On Music Program After Debut