One stereotype of a girl is that girls will be interested in fashion, or at least what she is wearing. However, that's not so much true for a lot of girls. Some have much higher interests in other things, they don't give space in their brain to be occupied by fashion. Or sometimes, the girl just might not the shopping type of girl. 
One of the girls who aren't throwing themselves to clothes is HyeRi of Girl's Day. It's pretty unusual for an idol to be uninterested in fashion since their job is all about exposure. However, she was long famous to be wearing the same things over and over again by her fans. Fans did feel it was strange at first, but as they got to understand her, they don't mind what she'd be wearing! 
Anyways, all the things she wears in front of the camera are all set up by their fashion coordinator, so no worries! Actually, when she's on her own clothes, down from the stage, fans feel more close to her. 
People were curious of where she usually spends money if she doesn't shop much for clothes. She happily answered "FOOD!" (She has a good answer btw.)
Must Read : Moments that Shows Girl's Day Members' Real Personalities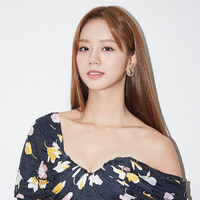 Became a fan of HyeRi
You can now view more their stories