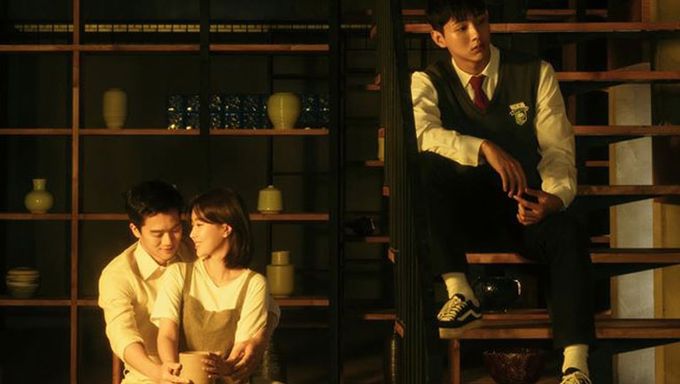 "When I Was Most Beautiful" is a romance drama with a love triangle.
Im SooHyang ("My ID is Gangnam Beauty", "Top Star U-back", "Graceful Family"), JiSoo ("Moon Lovers: Scarlet Heart Ryeo", "Strong Girl BongSoon", "My First First Love"), and Ha SeokJin ("Drinking Solo", "Your House Helper") are the lead actors.
Hwang SeungEon ("I'm Not a Robot", "Time", "XX") is also part of the main cast.
Here is more information.
When I Was Most Beautiful (2020)
Information
Title: When I Was Most Beautiful / When I Was The Most Beautiful / When I Was The Prettiest / Naega gajang yeppeosseul ttae / 내가 가장 예뻤을 때
Director: Oh KyungHoon, Song YeonHwa
Writer: Jo HyunKyung
Network: MBC
Runtime: From August 19
# of Episodes: 32
Genre: Romance
Language: Korean
Summary
It tells the heartbreaking love story of a woman trapped in her destiny and the road between brothers who wanted to protect her that she can't take.
Cast
Im SooHyang as Oh YeJi
Past: She is a high school homeroom teacher of the class of Hwan. She is also an art student who dreams to become a ceramic artist.
Present: She is a ceramic artist.
JiSoo as Seo Hwan
He is the younger brother of Jin.
Past: He is a high school student who is in love with his homeroom teacher YeJi. He is the first one to have meet and fall in love with her. He dreams to become an architect.
Present: He is an architect.
Ha SeokJin as Seo Jin
He is a car racer who is in love with Oh YeJi. He is the older brother of Hwan. He is a free-soul.
Hwang SeungEon as Carrie Jung
She is a sponsor manager at Koryo Monster and ex-girlfriend of Jin but can't forget him. She was a supermodel.
Interesting Facts
Here is one of the teasers.
Here are the official posters.