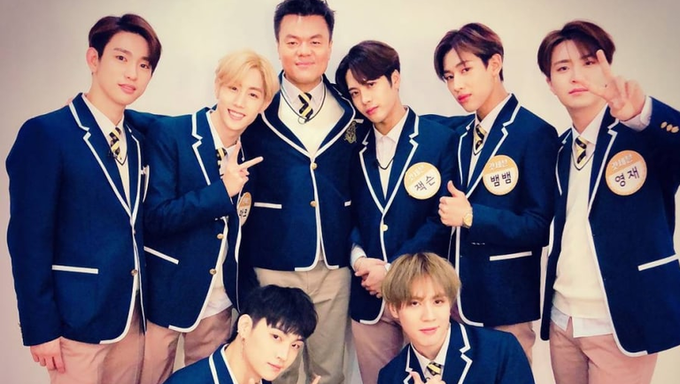 K-Pop idols don't always diss their own companies, but when they do, it's quite a moment to experience watching.
Working in any company, everyone to a certain extent may have some sort of frustration or emotions building up over time. And when idols vent it all out, or in some cases, just naturally respond to a question on the spot about how they feel about certain people within the company, the results are quite hilarious.
You can check some of the moments out below.
The gorgeous BLACKPINK member who recently made waves in the K-Pop scene for becoming the fresh new face for Yves Saint Laurent was once asked how she felt about YG Entertainment founder, Yang HyunSuk, as her ideal type.
The look of horror on her face...
Is much too real.
''is yg your ideal type?'' pic.twitter.com/Qi2gtSiqAa

— rosé loops (@roseyloops) June 19, 2018
This one is quite hilarious as GOT7 members pointed out one thing they noticed about JYP Entertainment founder, Park JinYoung.
If you've ever noticed someone greeting some types of people one way and another type of people another way, you'll be able to relate to this one quite well, especially if it involves your boss, teacher, professor, or someone in a position of power. They might usually be very calm and uninterested when greeting someone, but be a completely different person and become this really happy and kind personality in front of other people.
So when Park JinYoung first greeted the members of GOT7, it was pretty bland. He just gave a pressed smile and patted each members' arms like a general inspecting his troops.
However, Bae Suzy happened to walk in during that moment.
And this is apparently how he suddenly shifted his vibe.
Just look at JinYoung's face at the end!
This impersonation of Big Hit Entertainment's head and founder, Bang SiHyuk, shows how close the BTS members are with their boss.
World-wide handsome Jin has also called out Bang SiHyuk and Big Hit Entertainment, asking why the group's new choreography that they are tasked with mastering are becoming increasingly more difficult.
And this hilarious yet strangely accurate drawing of Bang SiHyuk.
AKMU
So apparently, back in Yang HyunSuk's days, this type of dance was considered "cool".
But what do the younger generation think of this?
Below is a hilarious recreation.