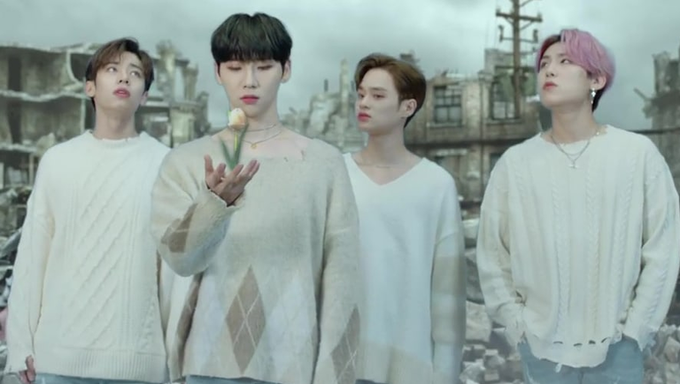 ISAC, despite being despised by a lot of domestic fans, have often given a lot of joy to viewers, as various different idol groups gather to compete in sports events.
The reason why some fans are against ISAC, is because they feel that it puts idols at risk of becoming injured.
Any how...
One memorable moment back in 2019 ISAC, was when two male idols were playing around during break time, and resulted in one of them accidentally crashing into another female idol who happened to be walking by them.
If you're wondering which idols were involved in this hilarious incident, it's JeonWoong and DongHyun from AB6IX, and YooJung and Rina from Weki Meki.
JeonWoong and DongHyun were playing around like this.
Moments later, when the two members of Weki Meki were walking past them, JeonWoong fell over behind and ended up running into them, causing quite a surprise for everyone.
You can check out the adorable interaction, or perhaps, incident below!
190812 아육대
둘째셋째 밀치기 싸움하다갘ㅋㅋㅋㅋㅋㅋㅋㅋㅋㅋㅋㅋㅋㅋㅋㅋㅋㅋㅋㅋㅋㅋㅋㅋㅋㅋㅋㅋㅋㅋㅋㅋㅋㅋㅋㅋㅋㅋㅋㅋㅋㅋㅋㅋㅋㅋㅋㅋㅋㅋㅋㅋㅋ#AB6IX 는 못말려🤣🤣 pic.twitter.com/J80oqLlF7h

— 🪂뻔𓅪𓅫 (@AllaboutWJ) August 12, 2019