Chinese EXO fans are currently demanding answers from SM Entertainment as they feel that the idol group are not getting enough support and attention from the agency, both as a group and as individuals.
Certain EXO-related hashtags such as "#sehun_needs_fair_schedules" and "#오세훈_보고싶어_오세훈_보여줘" have suddenly been trending on Twitter. And the fans actually do have a point. One of the most influential and popular K-Pop groups of all time, we actually haven't seen much of the superstars lately as much as we wanted to.
Judging by one tweet from a fan, SM Entertainment even deleted one fan's complaint.
SM got triggered about the hashtag and they deleted oshbar's post lmao. Anyways, we are not going to stay still until you give Sehun better treatment. #sehun_needs_fair_schedules #오세훈_보고싶어_오세훈_보여줘 pic.twitter.com/0bWjMVrMME

— 낸 ♡ 세훈 (@honeybunch94) May 2, 2019
Below is another tweet from a fan.
"One member who will soon be enlisting in the army but doesn't have a solo album.
One main vocalist who visits the company building to play video games.
One phenomenal idol-actor who cannot attend an awards ceremony because he is forbidden from doing so.
One member who has had the most influential popularity but isn't provided with the means to exert it properly.
One member who is the king of dancing but has not been given a chance to show it.
One member, who took seven years to release a solo album because you finally allowed it.
One leader of the group who worked tirelessly to perform in musicals, while even winning an award, but was unable to attend the ceremony without any explanation. Someone else took his place on short notice and as a result was wrongfully criticized for being arrogant and disrespectful. How do you explain this?
One member who remains as the top idol and raps just as beautifully as he looks along with everything else, but released a solo song in seven years without any promotions for it?"
Well that certainly is a long list, and quite straight to the point.
Now that the fans are calling and knocking on their doors, hopefully SM Entertainment will provide them with a reasonable explanation to answer their complaints.
Read More : 6 K-Pop Stars Who Made Blue The New Black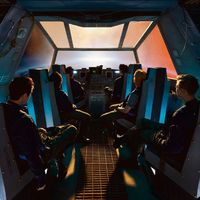 Became a fan of EXO
You can now view more their stories