Who Are The Tallest And Shortest GOT7?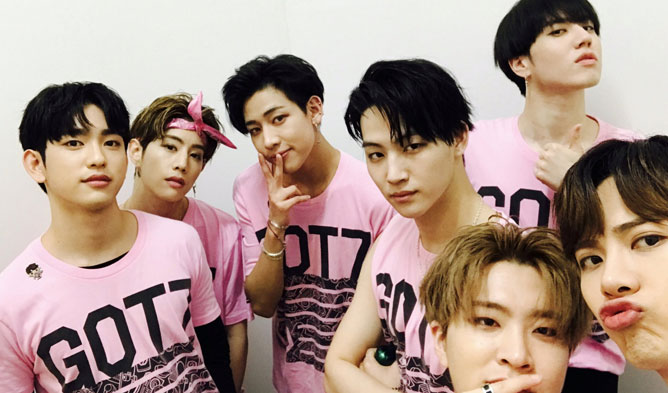 JYP Entertainment's specialty is known to be girl idol groups. Girl idols from the entertainment are most likely to succeed according to the precedents, however, when it comes to boy groups, there hasn't been much to call a success.
That was until the debut of 2 P.M debuted. However, after 2 P.M's success, there wasn't any boy group to continue on their legacy. Then, GOT7 debuted. GOT7, since their debut in 2014, is continuing to gain more popularity and contribute to making K-Pop more global every day. 
Despite the growing popularity, there isn't much information written about them compare to huge groups like EXO or BIG BANG. They are on their way of building their work to be as huge, and this small piece of information might just let you know them better! Here is a height chart of GOT7!
The tallest member is YuGyeom, being as tall as 182 cm (5.97 ft). Starting from JB who is 179 cm (5.87 ft), all members are in their 170s cm. JinYoung follows right next, being 178 cm (5.83 ft). YoungJae, just a bit shorter than JinYoung, is about 177 cm (5.8 ft). Mark and Jackson are of the same height, both 175 cm (5.74 ft). BamBam is the smallest because he is 0.5 cm smaller than the two, being  174.5 cm (5.72 ft).
Must Read : Jackson of GOT7 Forces His Fans to Break Up Their Relationships