When we look at stages or photos of Red Velvet, they seem quite tall or at least of an average height of 163 cm, 5.3 ft. 
Joy is for sure tall since every member, even other girl idols standing next to her looks small. Well, if Joy's the tall one, does that mean the other members just look small comparatively and have be at in average heights? Actually, the answer is NO. Due to their body proportions like having long legs and small face, they do not look so small. However, surprisingly, if they come down from the heels, they are probably one of the smallest girl groups!
Than why didn't they look so small? It's because other than Joy, all four are all equally small. There is no middle between Joy and the rest which tricked us to think that they look comparatively small, not just small!
Here is a height char of Red Velvet!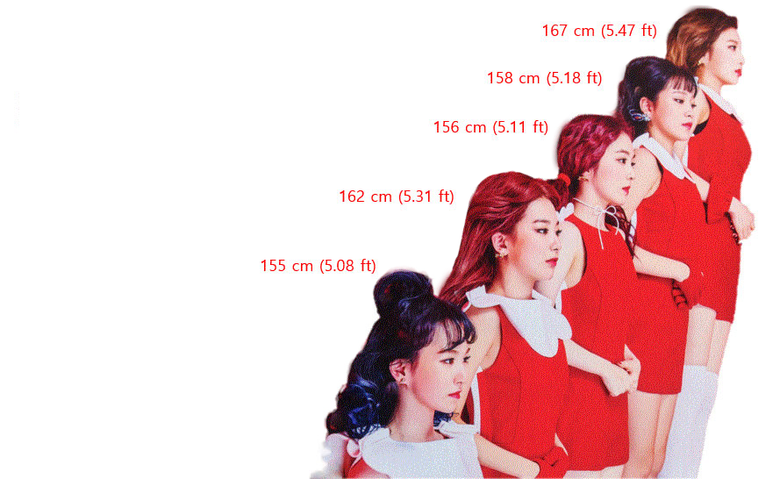 The tallest Joy is 167 cm (5.47 ft), quite tall for a girl in Korea. Next is SeulGi of 162 cm (5.31 ft), followed by YeRi of 158 cm (5.18 ft). The second to the smallest is our dear leader Irene, 156 cm (5.11 ft) and the smallest is Wendy of 155 cm (5.08 ft)!
Must Read : Teaser )) Red Velvet Teaser Images for "The Red Summer" #2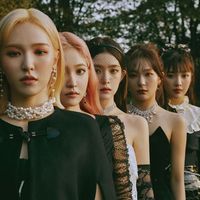 Became a fan of Red Velvet
You can now view more their stories