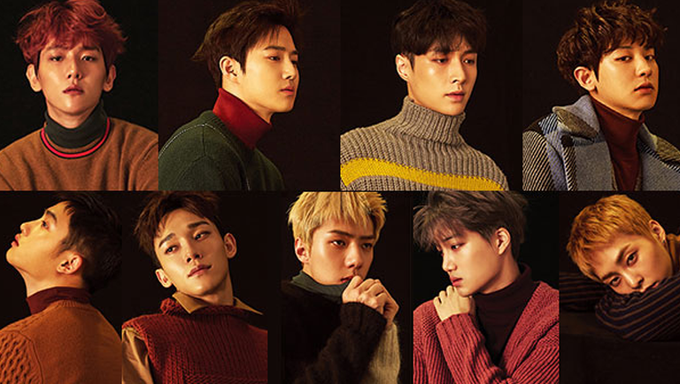 Sometimes, it's hard to know who is taller than who on stages or on TV shows. A person's height became extremely flexible these days by shoe layers.
Unless we make people stand with bare feet, it's hard to know for real who is the tallest and the shortest. It gets more difficult when the group has a large number of people in it and most of them are in the similar height showing not much difference.
Fans of EXO are always so confused about who is taller than whom because it seems to change every time. It changes by the shoes they are wearing, it changes by the hairstyle they have on that day, and it even changes by boy's aging! (teens grow...)
So, in order to clarify, here is height chart of EXO. This might not be the most accurate measure, however, you can assume that members having the same height are of the similar height, showing no big difference.
The tallest of EXO is ChanYeol as you might have expected, being as tall as 185 cm (6.06ft). The second tallest is SeHun , 183 cm (6.00 ft). The third tallest is Kai , 182 cm (5.93 ft). These three boys are only ones over 180 cm. Followed by Lay , 176 cm (5.77 ft). Followed by BaekHyun , 175 cm (5.74 ft). Followed by SuHo , 173 cm (5.68ft). Followed by Chen , 172.5 cm (5.66ft). The other two members are the shortest and the same height as each other at 172 cm (5.64 ft). They're Xiumin and D.O..
Must Read : Fan of EXO Troubled Between Concert and Her Own Wedding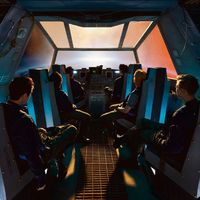 Became a fan of EXO
You can now view more their stories