Who Are The Tallest And The Shortest WINNER?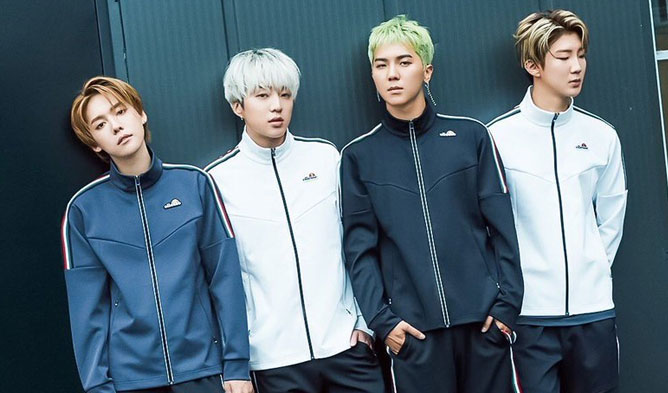 WINNER is one of the idol groups that has constantly been keeping their own color in music.
Despite the fact that all members have gone through tough competitions before debut, the group did not make the biggest hit when they debuted. However, these days, the four boys seems to be walking their way up to be known as musicians instead of idols.  Also, their participation in TV programs have let people know of their real charms. A lot of people started to be interested in the group through TV programs and fell in love with their music!
Their latest big hit 'Really Really' has not lost its place in the music lists and it will surely not be deleted for a while. 
Since there are a lot of new fans after Song MinHo has participated in one of JTBC's program and after they've released 'Really Really', here are one of the basic information about WINNER! A height chart of WINNER!
All four boys are all above standards! The tallest member Lee SeungHoon is  183 cm (6 ft). Kang SeungYoon and Song MinHo are right behind him, by being as tall as 182 cm (5.97 ft). The shortest member is Kim JinWoo, who is 178 cm (5.83 ft). The shortest may not be the shortest at all…
Must Read : Top 10 Male Idols Who Are Undeniable Visual Sensations