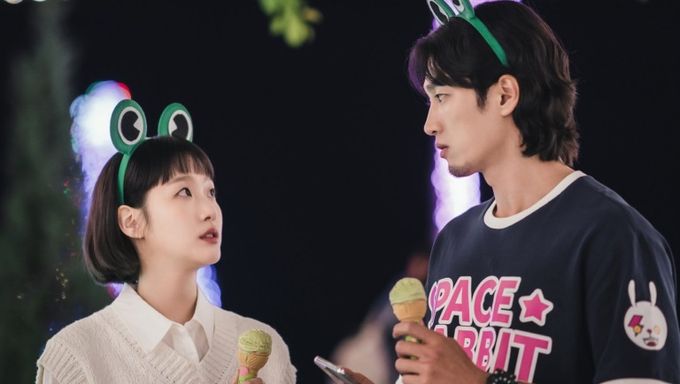 Welcome to the second article in Kpopmap's "Best Dressed" series! 
Previously, we covered the colourful characters in "Hometown Cha-Cha-Cha" and asked you to vote for the character you think is the best-dressed of all. You can find the article here.
Today, we have the lovely and vivid characters of the latest tvN drama on everyone's mind, "Yumi's Cells". The lead characters are Kim YuMi (Kim GoEun), Gu Woong (Ahn BoHyun), Ruby (Lee YuBi), Chae WooGi (SHINee's MinHo) and Park SaeYi (Park JiHyun).
Kim YuMi is an ordinary office worker in her thirties who is averse to love because of a former heartbreak. Chae WooGi is her office hoobae who she develops a crush on. Ruby is her colleague who gets competitive with her over WooGi's affections. Gu Woong is WooGi's close friend who he sets YuMi up on a date with and SaeYi is Gu Woong's colleague who seems to have a soft spot for him.  
Kim YuMi's style is best described by her own fashion cell, "effortless chic". Her attire is always work-appropriate and formal but even in informal situations such as dates, she prefers to keep things simple. She stays away from loud patterns or bright colours but rather goes for an elegant look. 
Gu Woong couldn't be less bothered about his fashion at the beginning of the drama but after meeting YuMi, he starts to take such things into consideration. He learns to put thought into his outfits and make them suited to the ocassion. However, he does have a quirky sense of what looks good on him and what doesn't. For instance, he puts on a dress shirt with a pair of trouser shorts to see YuMi outside her work place. There's definitely something off with it but Gu Woong doesn't seem to mind that at all. 
Ruby has an idol-like fashion sense. She likes to appear bright and bubbly and hence wears colours that enhance the effect. Her makeup is also fitted to such an aesthetic that makes her look young and peppy. The puffed-up sleeves and long flowy locks give her an "office goddess" look. 
Chae WooGi's style is not that prominent or striking. He wears suits at work and shirts outside. It does make him look approachable and endearing but does not set him apart.
SaeYi is the perfect girl next door. There's no doubt that she is gorgeous and her clothes have a feminine charm. It wouldn't be wrong to say that she thinks of herself as a femme fatale. Even when she's wearing casual clothes, she looks so perfectly put together that it is hard not to be in awe.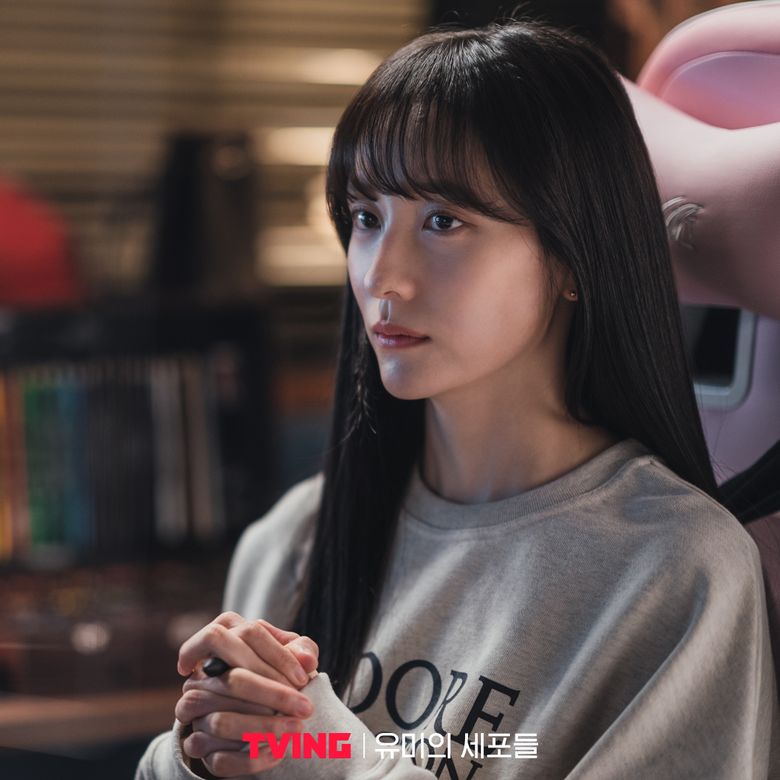 Each character tells their own story through their clothing. Are you watching "Yumi's Cells'? 
Who is the best-dressed character in "YuMi's Cells"?
※You can vote multiple times without sign in.