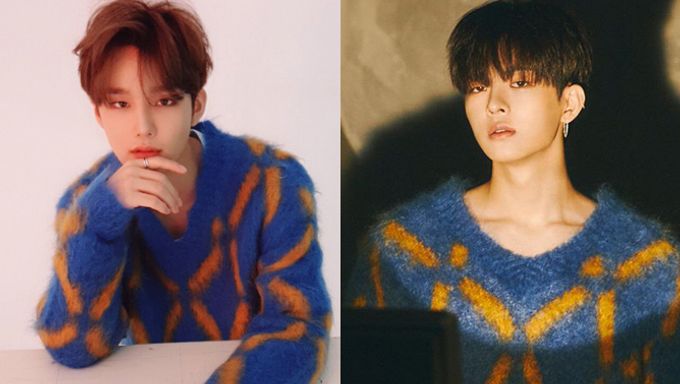 It is quite common to see different K-Pop idols and celebrities wearing the same clothes and recently we noticed that two male idols were seen wearing the same piece of top.
They are none other than CIX's SeungHun and VICTON's SuBin!
SeungHun had posted through CIX Official Twitter account that he really liked the sweater and posted several photos of him wearing it. Beneath the sweater, he had wore another piece of white clothing.
As for SuBin, he had wore it for VICTON's 5th mini album "nostalgia" teaser photos without any other extra clothing beneath.
For those who might be curious about the information the sweater, it is from the brand, MARNI. Currently, it is having a 30% sale and prices at USD735. You can have a better look through the website here.
Both of idols give off different vibe while wearing the same piece of top and it is hard to lay down the final decision as to who had wore it better.
What are your opinions about it?
Who do you think wore it better?
Read More : Netizens Analyze Why VICTON Is Gaining More Fans From The Public