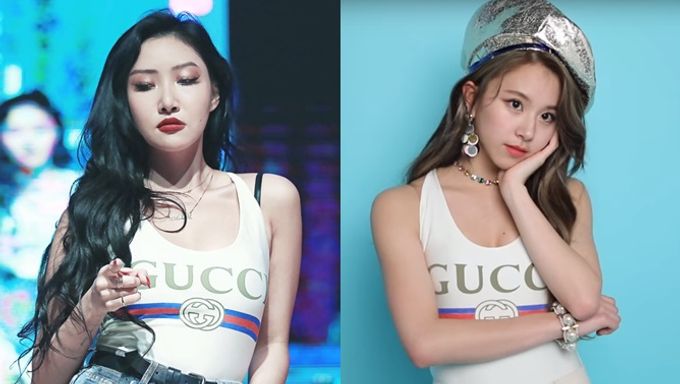 Does this swimsuit tell you something?
Well, it might be because you saw MAMAMOO's HwaSa or TWICE's ChaeYoung with it. Both of them wore this swimsuit from Gucci.
Fans love them both and say that they have their own charm with it. Their images are very much different. See it for yourself in the pictures below.
HwaSa wore it on stage with denim shorts. She also had her usual dark makeup and long black hair.
ChaeYoung wore it for the pictures of 'What is Love?' with white long pants. She also accessorized it with lovely and cute accessories and a hat. The girl also chose light-colored makeup.
Who do you think wore it better?
Read More : Who Wore It Better Red Velvet's Joy Or SunMi?