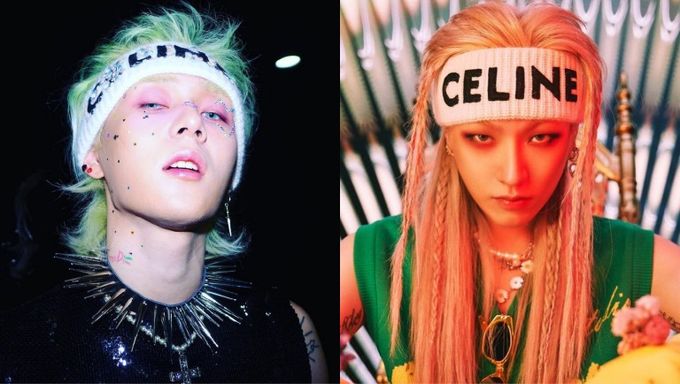 One of the most beloved and popular accessories these days is the CELINE Headband that has been seen on a number of K-Pop idols in different variations. The artists love them as fans do too as it is the perfect trend to get into fall/winter with. 
Recently, VICTON's HanSe, DAWN, ATEEZ's HongJoong, Stray Kids' HyunJin, SEVENTEEN's S.Coups and NCT's JungWoo, were seen sporting this headband. 
Regardless of who it's on, the headband looks incredibly cool and adds an edge to the outfit. Which K-Pop idol do you think pulled off the headband the best? Check out the pictures below for your consideration.
HyunJin leaves half of his forehead bare and instead covers the upper half with the headband, giving the illusion of a higher crown and sharp facial features.
DAWN covers his entire forehead with the headband, drawing attention to his facial structure.
JungWoo's platinum blonde hair goes perfectly with the black headband and the rest of his grunge-inspired outfit.
The placement for HanSe's headband is perfect because it adds a casual touch to an otherwise dramatic hairstyle.
HongJoong was seen wearing the headband for the music video of 'Eternal Sunshine'. It feels very fitting especially since HongJoong is often seen sporting headbands as part of his signature style.
The CELINE headband is actually one of S.Coups's favourite clothing items and he is often seen wearing it casually.
From pictorials to stage outfits, this headband is everywhere and we cannot help but gush over how amazing it looks on our favourite idols. 
Who wore it better?
※You can vote multiple times without sign in.
What do you think of this trend? Share your thoughts with Kpopmap in the comments section down below!