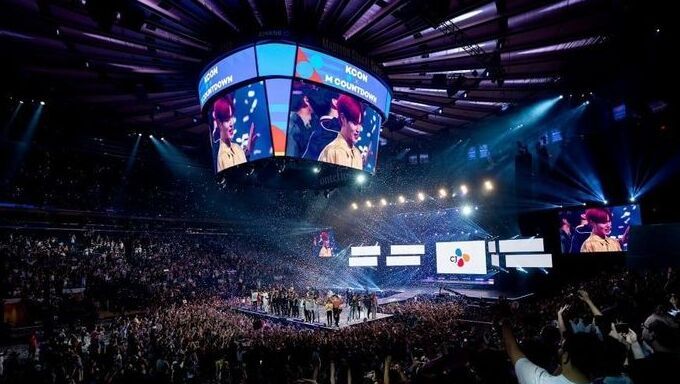 The popularity of K-Pop in the past, unlike today, didn't enjoy so much publicity and hype. It was almost unimaginable to think that K-Pop would become one of the biggest things in modern times, and the scene was consumed by the minority outside the domestic market.
However, today, K-Pop is a global phenomenon that has taken the world by a storm. It can only make some of us wonder just why K-Pop is so popular.
If you've noticed, K-Pop mainly consists of idol groups. That is to say, boy and girl groups, something which the Western music scene doesn't have much of in modern times. Back in the 90's, there were NSYNC, the Backstreet Boys, New Kids On The Block, Westlife, and etc. One can argue that the appeal of K-Pop groups, the whole package that consists of several different members with distinct characters, the stage performances, the synchronized choreography, and etc. were all attractive elements that was distinct from the plethora of solo artists in the Western music scene. K-Pop revived the appeal of a group-based artistry in a time where the spotlight would usually be focused on one exceptional individual artist.
Another thing that K-Pop does well is story-telling. It keeps the fans talking among themselves about fan theories. It's kind of like music combined with the Avengers series. Despite the superstar status of idols, they all tell a story about a struggle that ordinary fans can relate to.  Adding on, columnist Jeff Benjamin once talked about how K-Pop brought pop music to a new level and that it was also focused heavily on fan participation. There's definitely a lot of fan interaction for sure as we've seen fans staying up late to vote for their favorite idol groups for awards shows, waiting outside venues of music programs during ungodly hours just to catch a glimpse of their idols making their way backstage. The focus, although it may appear to be on the idols exclusively, is also on the fandom, which gives fans a sense of empowerment, that they are able to accomplish things as a collective. It suggests one of the many explanations for why some fans dedicate so much of their time in promoting and supporting their idol groups.
Beauty and visuals are also perhaps another big contributing factor to K-Pop's popularity. Putting aside the controversial topic of plastic surgery and extreme diets, the fact is that K-Pop idols represent the standards of Asian beauty that is appealing to not just Asians. Sure, there have been some unfortunate moments when idols have been mocked and victimized by racist and sexist verbal attacks even on TV shows, but conversely, there are more fans who are in love with the way idols dress, put on makeup, style their hair, and etc. 
Lastly, it's undeniable that social media and streaming has perhaps contributed the most to K-Pop's popularity. What could have remained as an underground culture spread like wildfire with contents and fan buzzes being spread globally. The timing couldn't have been any more perfect for not just BTS, but the new generation of K-Pop groups as they often are able to secure a fan base in the international music market early on in their careers, something that was virtually impossible for older generations of K-Pop groups. If there's a new group in the works, it's all over the internet and fandoms are born even before the debut. With the world having become a much  smaller place, it's actually not easy for K-Pop's existence to not be popular.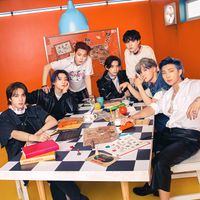 Became a fan of BTS
You can now view more their stories